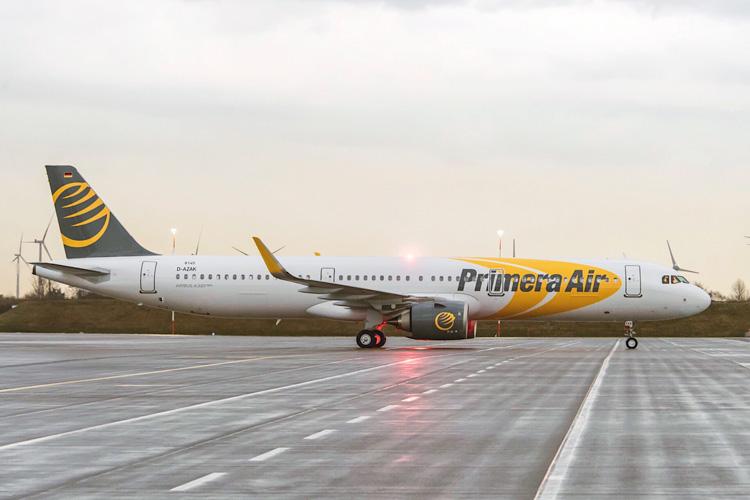 Primera Airbus A321neo.jpg
The Stansted-Toronto service had been due to start on May 31, but the Airbus A321 due to fly the route has not been delivered in time, pushing back the start date until June 2.
It is the second time a Primera inaugural has been marred by a late delivery, as Primera's Stansted-New York service was operated by a US charter airline for around three weeks after its launch in mid-April. This time, Primera has decided to cancel the flight rather than incur further hefty chartering costs.
Primera began flying from Birmingham to New York on Friday (May 18) and is due to add Toronto from June 23. Both services will initially be operated by chartered Boeing aircraft. Late deliveries have also affected the Stansted-Boston schedule.
Primera Air's marketing manager Nauris Bruvelis
 told TTG the delivery of the airline's second Airbus A321 might be delayed "by a few days" and could have affected flights from Stansted to Toronto and Boston from May 30 to June 1.
"In order to avoid possible risk of notifying passengers at very last moment the flights were cancelled. All passengers affected are being contacted by Primera Air customer service," he said.
He added: "Birmingham operations in May also have been affected by the delay as several short-haul flights were planned on the same aircraft. The long-haul flights to New York and Toronto will operated by National Airlines on behalf of Primera Air until August when we receive more aircraft."
Airbus has been approached for a comment.