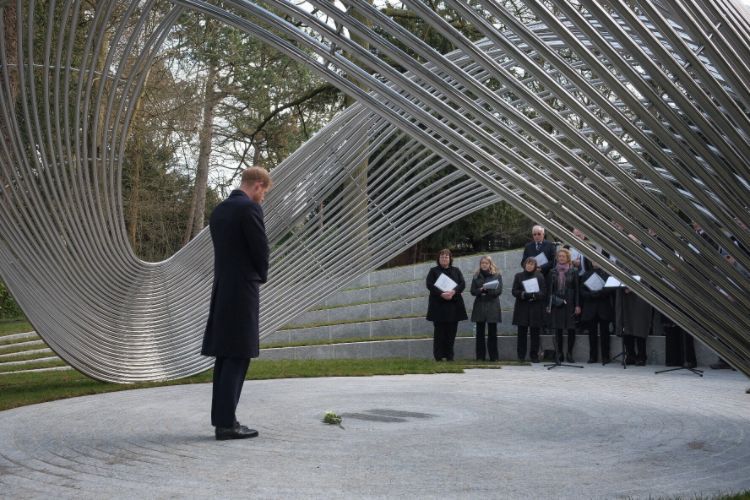 Prince Harry Sousse Bardo Memorial
The memorial in Birmingham pays tribute to the 30 UK citizens who died in the Sousse hotel massacre in June 2015, as well as the one victim from the terror attack at the Bardo Museum in Tunis earlier that year. The 30 Sousse victims were all Tui customers.
Prince Harry was joined by 300 guests, including families of the victims and survivors of the attacks, for the unveiling of the Infinite Wave memorial at Cannon Hill Park, which was selected as a venue for the memorial following a consultation with victims' families.
The memorial has been designed by George King Architects and was chosen from 19 entries, also in consultation with the victims' families.
It is formed of 31 different threads for each of the UK nationals who died, with their names printed on the threads.
Harriett Baldwin, minister of state for consular policy, said: "The huge sense of loss and grief felt by the families of the victims of the 2015 terrorist attacks in Tunisia will never leave them.
"But I hope this memorial will be a place where the families and loved ones of the victims, and all those affected, can find some solace and a point of remembrance in a tranquil setting.
"The construction of a permanent memorial dedicated to those who were so tragically killed underlines our pledge to never forget the victims of these atrocities."