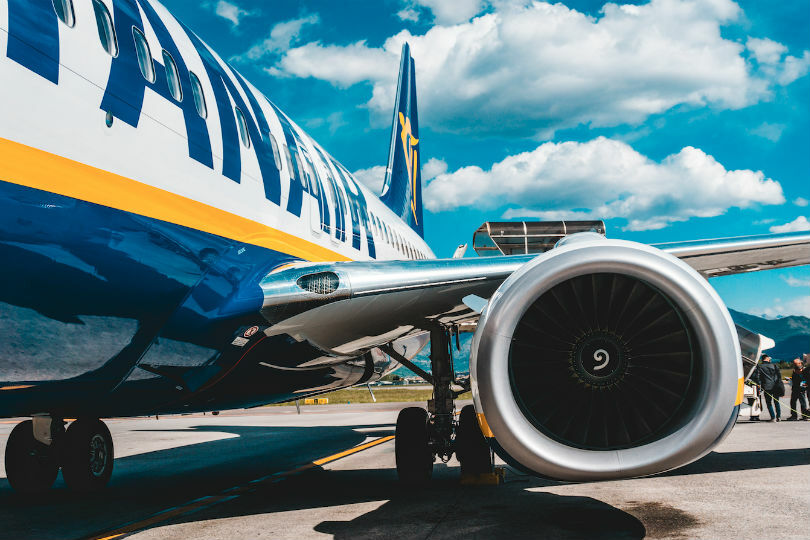 Ryanair's fleet is grounded throughout Europe
The budget airline expects to carry fewer than 80 million passengers in the coming financial year, compared to its original 154 million target. It said it was unable to predict its 2020/21 financial outcome as there was "no visibility on what customer behaviour and demand will be following a return to service".
The carrier revealed full-year profits after tax of €1.002 billion for the year to 31 March, up 13% from the previous year's €885 million.
"Most of Ryanair's fleet was grounded from mid-March by EU government flight bans and restrictions. These groundings reduced our March and full year traffic by over five million guests and cut FY20 profits by over €40m," the airline said.
The carrier also took a €353 million hit on fuel hedging due to Covid 19 groundings.
It added: "Ryanair expects to operate less than 1% of its scheduled flying programme in Q1 (April to June). Some return to flight services is expected in Q2 (July-September) and Ryanair expects to carry no more than 50% of its original Q2 traffic target of 44.6m, as bookings will be impacted by public health restrictions (temperature checks and face coverings for passengers and staff) and quarantine requirements."
The carrier rounded on European rivals including Norwegian, Lufthansa and Tui Group, which it said had been the recipients of €30 billion in "unlawful" state aid during the crisis.
"We therefore expect that traffic on reduced flight schedules will be subject to significant price discounting and below cost selling from these flag carriers with huge state aid war chests."
Ryanair added that it had €4.1 billion in cash and had reduced its own average weekly cash burn from €200 million in March to just over €60 million in May, which it said would help it weather the crisis.