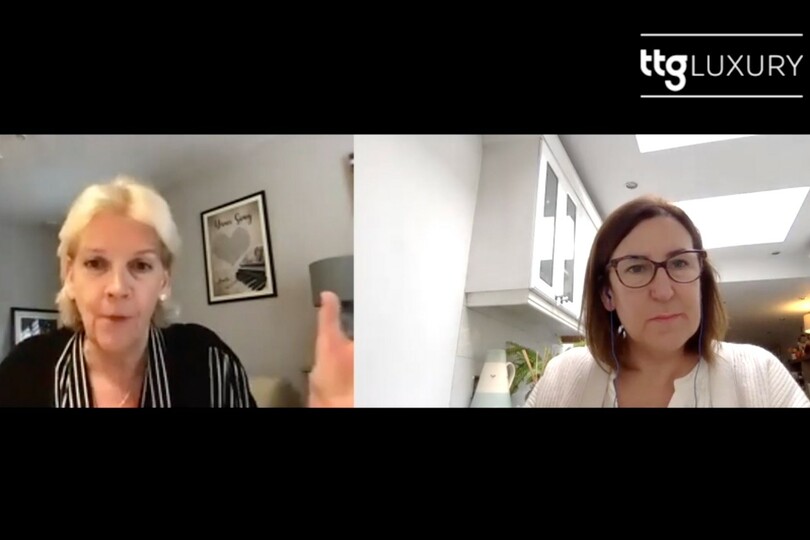 Possible return to cruising could be coming "in the next few weeks" says Celebrity boss
Speaking at the TTG Luxury Summit today (20 October), Jo Rzymowska told TTG Luxury editor April Hutchinson during a live Q&A the line was seeing positive signs from both the US-based Centers for Disease Control and Prevention (CDC) as well as the UK's Foreign Office (which was responsible for the government's advisory against cruising in July).
Although she confirmed Celebrity sailings were currently suspended until the end of November, Rzymowska said: "We really do think there is hopefully light at the end of the tunnel with the work that we've been doing with the recommendations that have gone to the Centre of Disease Control and the feedback we're getting [as well as] the work that we're doing here as an industry collectively, from an FCDO point of view.
"Whilst we're not cruising at the moment, we are hoping that we're able to, over the next few weeks, make an announcement about that," she added.
It came as Rzymowska discussed the work which Celebrity, along with sister lines within the Royal Caribbean Cruises group, has been undertaking to ensure a safe return to cruising.
"It's all about mitigating the risk," she explained. "Should anyone onboard test positive, [we're looking at] how do we make sure that we isolate them so we absolutely make sure that we reduce the spread. And very importantly that we have a very safe and speedy process to transfer them to land as quickly as possible, as we know that's the most important thing to do."