Setting the wheels in motion for charity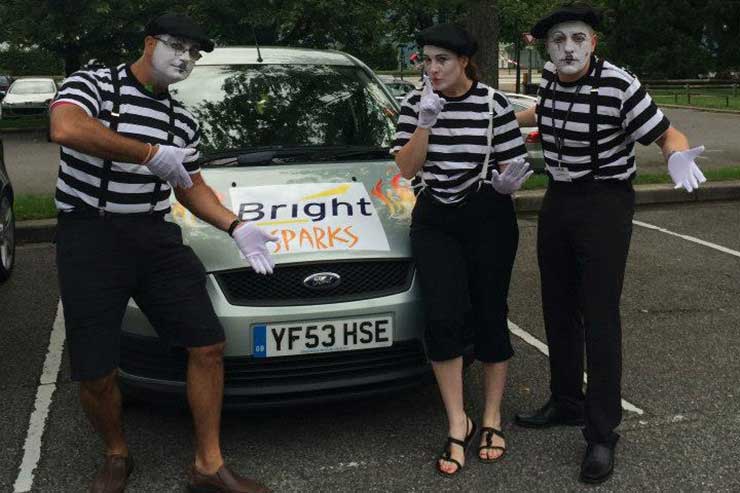 Sharelines
---
Travel Trade Crusade 2017 is raising money for various great charities. Donate now: https://chuffed.org/project/ttc17
---
For some, it will be more first gear than Top Gear, but all the teams in the Travel Trade Crusade have the same finish line in sight – raising more than £30,000 for good causes.

On July 15 a collection of old bangers, modified runabouts and even a few classics and supercars will leave the northern French city of Amiens, making their way along a 1,500-mile course through Germany, finishing near the Dutch city of Eindhoven.

Some 26 teams are expected to start, although not all of them are likely to finish (given the state of their cars). The list of participants includes people from Sunvil, Kuoni, If Only, Baldwins Travel, Tui and The Travel Trade Consultancy. They will be raising funds for charities as diverse as London's Air Ambulance, Just a Drop, Reubens Retreat, Abta LifeLine, Alzheimer's Research and Rotherham Hospice.

The crusade will wind its way through Germany, with stops in Freudenstadt and Boppard, before turning north for the finish.

Sarah Archer, crusade co-founder and Beachcomber Tours' UK sales manager, said that the teams were keeping their choice of wheels closely under wraps, but added: "I know there are some really quite ambitious plans for some of the cars."

Among them, one of the Meon Valley Travel teams; Meon Medix Support is thought to have modified a former ambulance, while Sunvil's Wright Fliers' name may give a clue to its theme, despite the team having paid only £200 for their car on eBay – and which broke down just hours after it was purchased. TTG Media's Edward Robertson, editor of Routes News and a budding Jeremy Clarkson, will also be joining the rally.

Boy (and girl) racers will have the chance to drive around the famous Nurburgring circuit, although Archer said: "I'm sure Holiday Extras won't want to blow up their Subaru there like they did before."

Teams are departing for the three-day adventure without any mechanical support. "None of us know anything about cars," Archer admitted. Previous entrants, had, she said, finished the race with their vehicles on low loaders after pushing them too hard.

Participants will also face a series of challenges throughout the drive and will earn points for wearing fancy dress each day. Winning teams will receive cash prizes for their chosen charity.

Previous crusades have raised more than £70,000 for good causes and the aim this year is to bring the overall total to more than £100,000.

"If there are any companies that want to give us some sponsorship, we have some opportunities – we will put their logos on the website and it will be on a banner that goes around Europe with us," Archer said. She added that there were still some late opportunities to enter the crusade, but warned: "Hotel availability is really, really tight; you might have to bring a tent or sleep in your car."