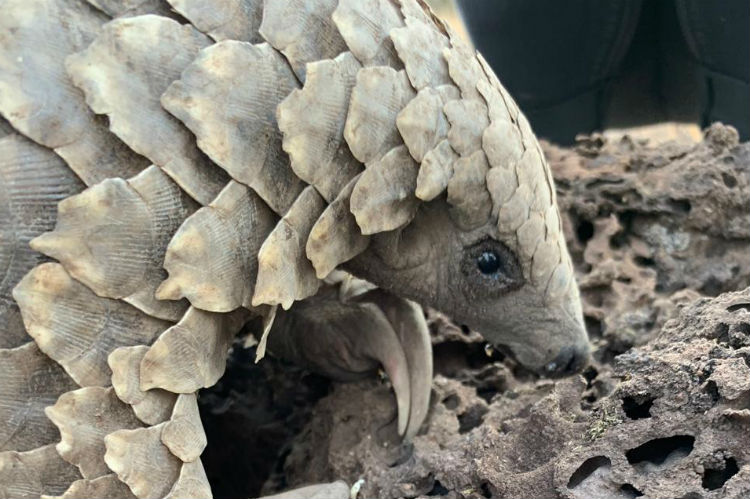 Pangolins are targeted by poachers for their scales, which are used in medicine in the Far East
The conservation-focused company has also launched a Pangolin Conservation Experience for guests staying at Phinda Private Game Reserve in KwaZulu-Natal province.
Operator andBeyond has worked with wildlife organisations on the project to release several pangolin, who have been retrieved from poachers or illegal wildlife traffickers across South Africa.
Pangolins, a type of anteater, are widely trafficked for their scales, which are used in traditional medicine in the Far East, with more than 91,000 animals taken from the wild in 2018 alone.
Simon Naylor, Phinda's reserve manager, said: "Since its inception, Phinda has always been about re-establishing and returning species long gone extinct in the area.
"We were one of the first private or state-owned reserves to attempt the reintroduction of lion, cheetah, elephant and buffalo. Smaller species such as serval, klipspringers, rock hyrax and caracals have all been brought back to the area.
"The Temminck's ground pangolin is one of the last remaining mammals to be reintroduced to an area where they once occurred but where they went extinct."
Pangolin Conservation Experience allows guests to pay for the replacement of tags attached to pangolins' scales that allow them to be tracked. They can also watch the operation of attaching the tags as well as monitoring the animals' behaviour.