Follow Antigua and Barbuda's Beach Bar Trail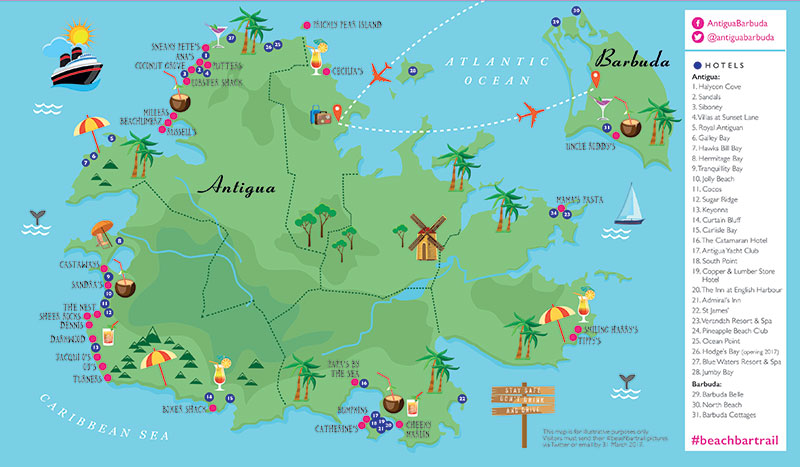 You already know that we have some of the best beaches in the world in Antigua and Barbuda (365 of them – one for every day of the year) and what makes them even more special is that they are home to some of the Caribbean's best beach bars.
What could be better for your clients than enjoying some English Harbour rum or a local Wadadli beer at one of these beach bars while dipping their toes in the white or pink sands with the clear blue sea as a backdrop. Should this tropical idyll make them peckish, there are plenty of local delicacies to try as well.
Antigua and Barbuda Tourism Authority knows how hard it is for agents to close a deal, so we want to equip you with ways to show your customer why they should book their holiday through you.
That's why we have produced a Beach Bar Trail covering both Antigua and Barbuda to help you recommend the best beach bars close to wherever your clients are staying.
All you have to do is look at the map to find the nearest bars to their hotels, after making their booking.
Whilst many of your clients may choose an all-inclusive resort, there is no reason why they should not go out and experience Antigua's best bars and restaurants to get a truly authentic experience.
Barbuda also offers some great beach bars dotted around the island, such as Pink Sands Beach Bar and Uncle Roddy's Beach Bar & Grill, which offer fabulous seafood including grilled lobster alongside amazing beach views.
Sample local fare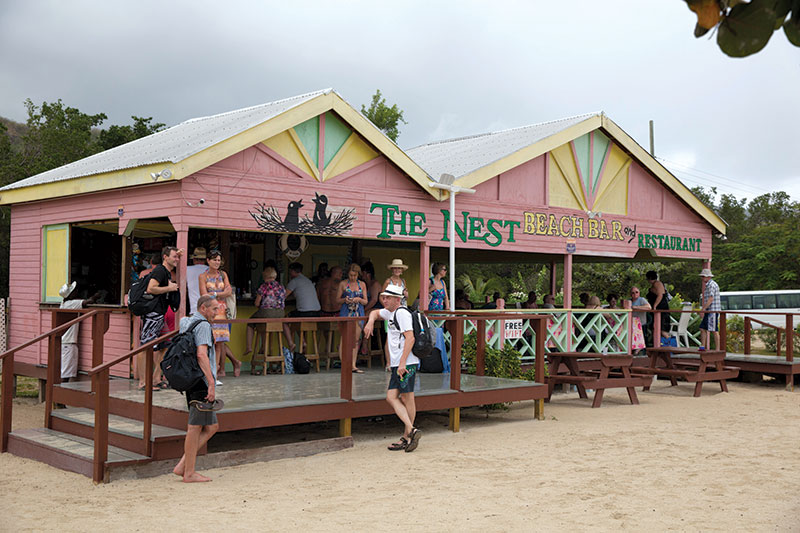 Antiguan cuisine is delicious and visiting a few places outside their hotel allows your clients to meet a few Antiguans, as well as trying some authentic dishes such as the national dish of "fungie and pepper pot", which is a form of polenta with vegetable stew.
One of the best places for food and drink during the winter season is Falmouth Harbour in southern Antigua, close to English Harbour. Falmouth Harbour has plenty of bars and restaurants where your clients can enjoy some rum punch and local beers, as well as partying with the locals.
For those who want to learn more about Antiguan cuisine and enjoy spicy food, you can recommend a visit to Susie's Hot Sauce in St John's - an institution producing some of the finest Caribbean chilli-based sauces, including several varieties blended with tropical fruits.
Another popular attraction is Rosmacs Herbal Garden in the village of Johnson's Point on the south-west coast, which is packed full of herbs, shrubs and plants. These plants are used to produce an array of medicinal and culinary herbal products including honeys, syrups and oils.