Railbookers takes the strain out of booking train holidays
Think booking independent tailor-made rail holidays is too complex and difficult? Think again, as Railbookers is here to take away the complexity of organising this type of holiday for agents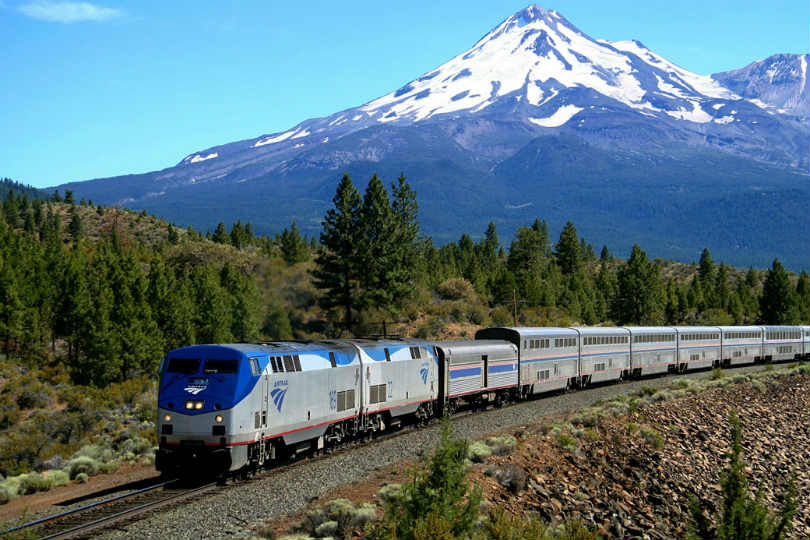 The operator, alongside sister brand Amtrak Vacations, are experts in organising independent rail holidays and can provide flexible tailor-made holidays across the world using rail services.
Whether it's a journey of a lifetime on an iconic train, an adventure combining a succession of beautiful cities, or a relaxing way to reach a river or ocean cruise, Railbookers can create customised itineraries to suit travellers' individual requirements.
Booking rail can be complex because of different rail systems, languages and booking openings. But Railbookers and Amtrak Vacations remove this complexity for agents with all holidays bookable up to two years in advance. They also have short hold times and an instant quote policy.
Railbookers not only books rail journeys, but also flights, hotels, sightseeing, excursions and transfers. Their specialist knowledge has been used to hand pick all hotels, routes and sightseeing tours to provide the best comfort, convenience and value.
With no fixed departure dates, durations or itinerary – they can create a customised, tailor-made holiday by adding additional nights, extra destinations as well as UK rail from a client's local station.
There's no doubt rail holidays are becoming more and more popular but with so many routes, trains, languages and providers, booking all of this can be a confusing and stressful task for agents. That's where Railbookers step in.
The customised nature of these holidays means Railbookers staff prefer to speak to agents directly to ensure their customer's holiday is exactly what they want.
There are now even more spectacular journeys available to book with holidays in Japan, China, Vietnam and South Africa, among others, added during 2019.
What's even better about train travel is it means travelling through countries rather than over them, so clients don't miss out on spectacular scenery while travelling in comfort.
Whether it's winding through the Swiss Alps, passing the Italian lakes, taking in the Norwegian fjords, arriving into one of Europe's historic cities or crossing the Great Plains of America, the view is ever changing.
Rail holidays are also the perfect way for customers to celebrate a special occasion. Clients can book a journey of a lifetime onboard the world famous Venice Simplon-Orient-Express, a dream coast-to-coast trip across the US or a spectacular Canadian Rockies journey onboard the Rocky Mountaineer.
For more information visit railbookers.co.uk and amtrakvacations.co.uk or call 020 3780 2222.
Visit Tradegate to order Railbookers' latest 2020 brochures.