Sandals Resorts' top five selling points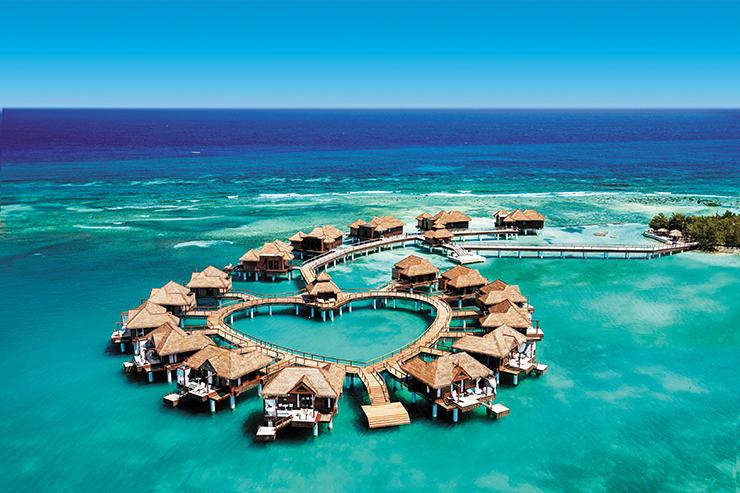 This is a case of incomparable quality, choice and welcoming hospitality. At Sandals Resorts – the properties designed for two people in love – your clients will indulge in quality inclusions and discover the standards by which every other all-inclusive resort is measured. Sandals has been voted the "world's leading all-inclusive resorts" for 22 years in a row, and here's why.
1. Sandals Resorts' locations have some of the Caribbean's best beaches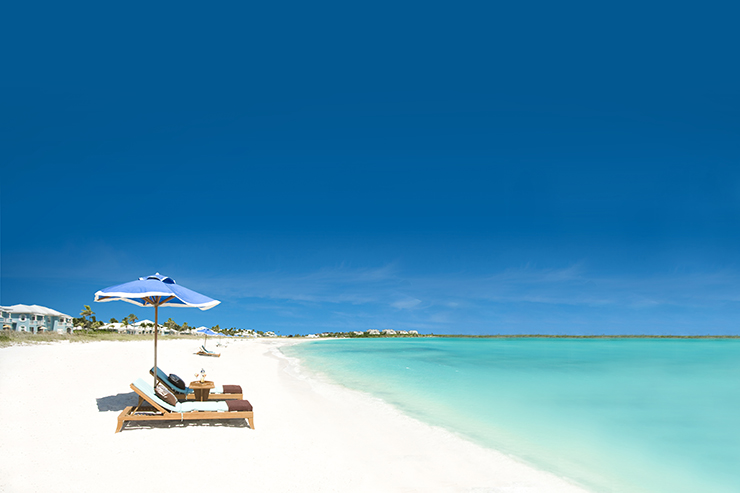 Located on some of the most pristine beaches in the world, Sandals Resorts properties are situated on the calm side of the Caribbean's islands. Offshore reefs protect the beaches and create serene, clear waters perfect for swimming, boating and watersports, or simply lying back and soaking up the sun.
2. The resorts have unique rooms and suites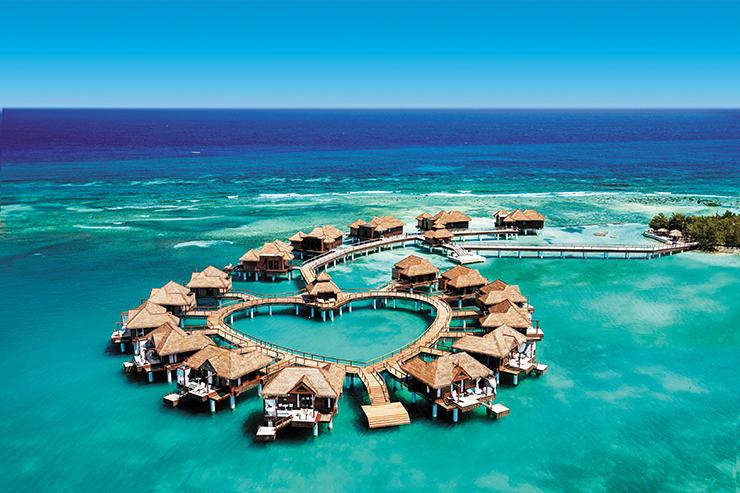 Sandals Resorts offers some of the most exceptional and innovative suites in the Caribbean. A proportion of these sanctuaries boast secluded plunge pools and even spectacular 180-degree views. The newest additions to the exclusive collection are over-the-water suites, which hover above crystal-clear turquoise waters – perfect for watching the sunset.
3. Sandals Resorts provides five-star, global, gourmet dining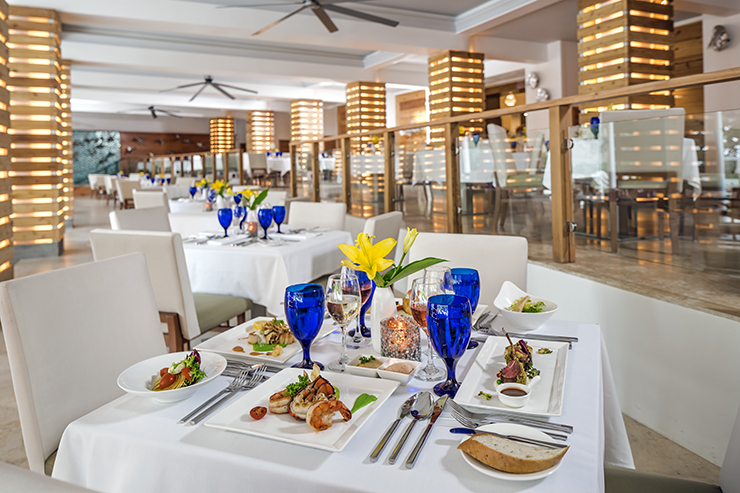 With meals at up to 16 gourmet restaurants serving dishes from up to 23 cuisines – created by top chefs using the freshest ingredients – included in the price of your client's all-inclusive holiday, Sandals Resorts guests can dine around the world without leaving their resort. Best of all, they can dine wherever and whenever they wish and enjoy as much as they want, all day, every day.
4. The resorts offer unlimited land activities and watersports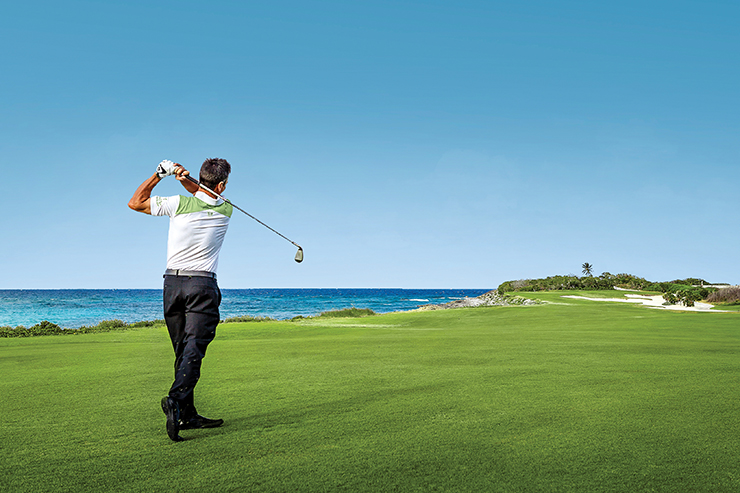 Whether it's beach volleyball on pillow-soft sand or riding the Caribbean waves on a Hobie Cat, your clients can jump into a sport with total abandon because once they're here, everything is included. From championship golf* and scuba diving**, Sandals Resorts offers endless sports, all with state-of-the-art equipment.
5. It's all-inclusive, all the time, anytime
Upon arrival, your clients can unwind in a comfortable airport lounge, enjoy locally esteemed delights and relax before being whisked off to enjoy all of the sumptuous services and amenities in resort. Plus, they can leave their wallet in their room because when they're in resort, tips and taxes are included.
Plus, Beaches resorts are for everyone
Within the Beaches Luxury Included bracket, a holiday offers the high level of quality inclusions that Sandals Resorts is famous for, translated for singles, families and groups. With three spectacular locations in Jamaica and Turks & Caicos, Beaches resorts offer the most comprehensive holiday available in the Caribbean, providing everyone with far more than they have ever dreamed of when it comes to five-star luxury and service.
*At selected resorts in Jamaica, Saint Lucia and The Bahamas. Mandatory caddies or carts at cost.
**Sandals offers two free dives per day for certified divers.