The Year Ahead in Travel for Kuoni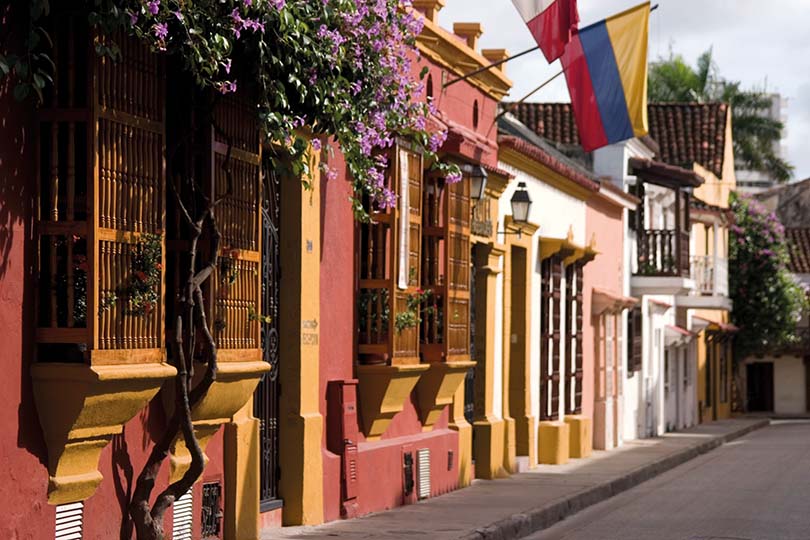 What's new for Kuoni in 2020?
Our small-group tours have guaranteed departure dates and incredible experiences included – and we are happy to announce new destinations. Colombia features for the first time, taking in the country's coffee-growing region and the Unesco-listed old town of Cartagena. Also new for 2020 is our Madagascar Wildlife Tour and, closer to home, Turkey, Greece and Israel join the programme.
Sharm el Sheikh is back on sale, as is Zimbabwe after years of political instability – now is the time to discover its incredible safari experiences, such as a sunset cruise down the Zambezi. We've added 16 new hotels to our Indian Ocean line-up and we see brand-new hotels in the Caribbean too. Our Stay Beautiful corporate responsibility campaign will also kick up another notch and we'll be focusing on finding alternatives to avoid overtourism, giving Kuoni customers a more fresh and authentic experience on holiday.
How will Kuoni support agents in 2020?
We've got a peaks campaign coming up that will have real impact, as we're back on TV again this year. We'll be offering agents incentives including fam trips, holidays and cash prizes to reward your hard work. Our price parity means you can sell at the same price as our stores and, if you need any advice when creating a quote or tailor-made itinerary, we are here seven days a week to help you get those bookings confirmed.
Our Worldwide College is back, so you can train with the experts to become an expert. These free training sessions will focus on the Far East and we're planning six sessions across the UK. Your attendance also gives you the chance to win a fam trip to Bali! The Kuoni Travel Agent Awards will also return, recognising and rewarding trade partners who have achieved outstanding results.
TOP 5 SELLING TIPS
We are one of the best luxury holiday companies in the UK, winning more than 200 awards for our holidays and service.
We offer more than 90 destinations, from exclusive islands in the Maldives to safaris in Africa and tailor-made adventures in South America.
We create our own small-group tours with expert guides, guaranteed departure dates and incredible experiences and inclusions.
We are award-winning when it comes to honeymoons, weddings abroad, safaris, touring and family holidays.
We have an emergency line available 24 hours a day, 365 days a year, and will look after your customers every step of the way.