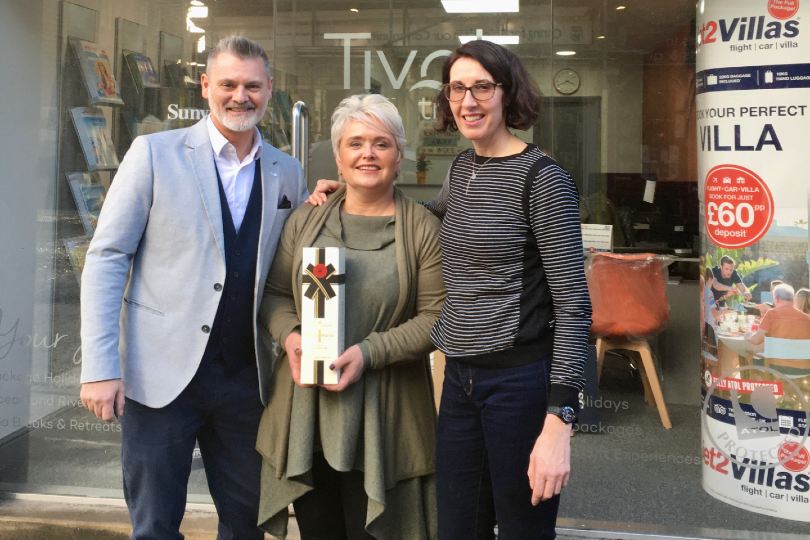 L-R: Darren Bond fromGlobal Travel Group, with Jo Richards and Georgina Ainley
Jo Richards and her colleague Georgina Ainley dressed up as Nora Batty from Last of the Summer Wine to welcome customers to the new Tivoli Travel store in Holmfirth where the famous BBC sitcom was filmed.
"We actually kept getting the knickers on the washing line stuck in the door," said Richards. "It was a bit of fun."
The Tivoli team, a Global Travel Group member, offer all types of holiday, but will focus on long-haul – and they ahve already secured some big-ticket trips.
It is Tivoli's third premises after Mirfield and Lindley, which opened in 2017 and 2019 respectively.
Richards, who has been working in independent agencies since 1986, said: "We have had a good welcome from local businesses, and some new bookings came in on Saturday."