Tourists prevent turtles from nesting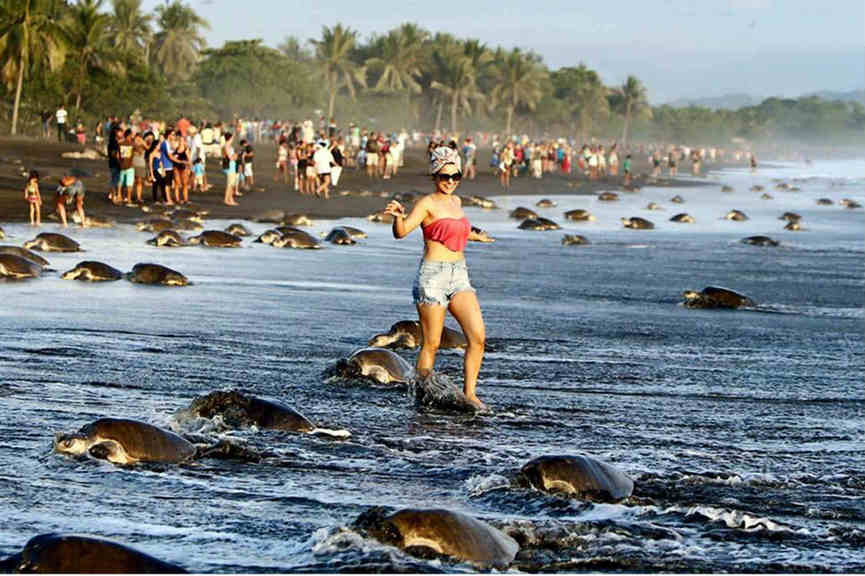 Credit: SITRAMINAE
Hundreds of holidaymakers crowded the beach at Ostional Wildlife Refuge in Guanacaste, Costa Rica last week, reportedly standing in the way of the olive ridley sea turtles, causing them to return to the sea without laying their eggs, the Environment Ministry's Workers Union (SITRAMINAE) said.

Huge numbers of the turtles arrive in the area almost every month, but September and October are the peak months, with tourism companies capitalising on the season and increasing tours to watch the turtles nest.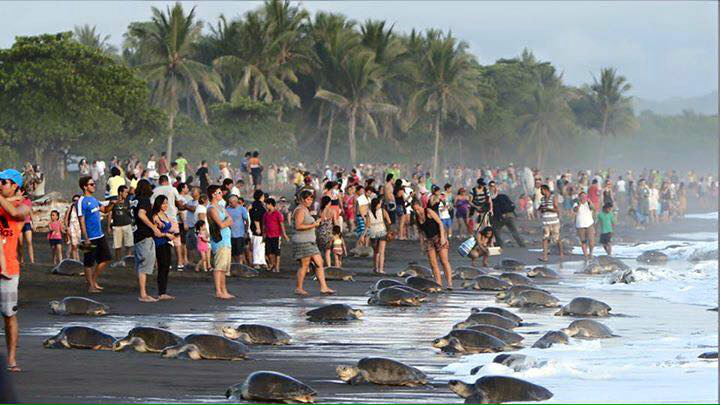 Credit: SITRAMINAE
Refuge administrator Carlos Hernández, told the daily La Nación that he had never seen that many people at the beach, located in the canton of Santa Cruz. Some tourists reportedly touched thw turtles while others stood on top of nests and some parents placed their children on the turtles to take photos.

The refuge is guarded by only two park rangers, and last weekend they received help from only three National Police officers, who were unable to control the situation, SITRAMINAE said.

Hernández said visitors should only enter the beach with a licensed tour guide, but that many had entered the refuge using unauthorized access points from nearby locations.

He added that in coming days officials would meet with National Police officers, local tour guide associations and community leaders to better implement control.