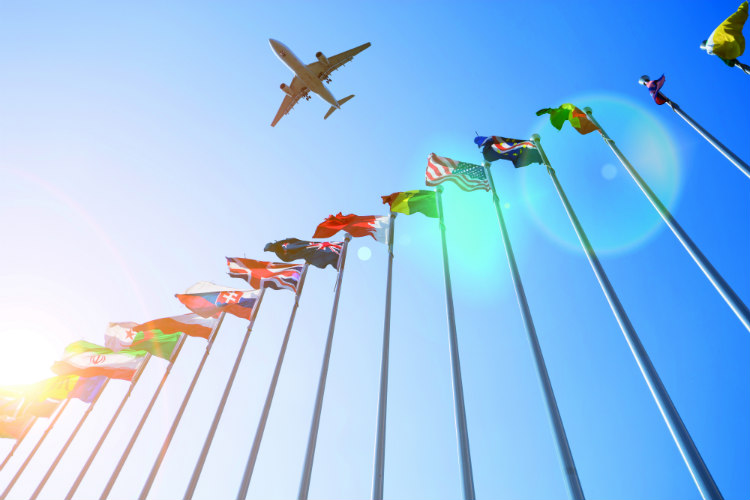 Aircraft over flags iStock-529401642.jpg
Writing to Aito chairman Derek Moore, Chris Grayling stressed both the UK and EU "have a determination to retain aviation links".

Grayling's letter to Moore came in light of a Sunday Times article last month claiming government contingency plans for a no-deal Brexit included advising holidaymakers "not to book after March".

"The article of December 16 was categorically untrue," said Grayling.

Aito has since written to Sunday Times editor Martin Ivens seeking a response.

"[The Department for Transport] fully recognises the importance of giving passengers and businesses confidence to book their holidays and business trips to and from the EU after Brexit," wrote Grayling in his letter.

"We are exploring what additional communications will be needed to provide further reassurance."

His letter, though, concedes that while there is political will for there to be no disruption to flights during Brexit, the situation is yet to be formalised.

"The UK made this clear in its technical notice on air services for flights to and from the UK published on September 24. The EU set out its intention to ensure this outcome... and published the detail of its proposed regulations on December 19."

The European Commission's measures, though, are yet to be formally adopted. It has called on the European Parliament and EU Council to ensure they are in force by March 29.

Set out in its "no-deal contingency action plan", they propose a regulation ensuring "temporarily (for 12 months) the provision of certain air services between the UK and the EU" and "temporarily (for nine months) the validity of certain aviation safety licences".

Despite assurances from the UK government, French president Emmanuel Macron cast further doubt on the situation after MPs voted down Theresa May's proposed EU withdrawal bill.

"We will have to negotiate a transition period with them [the UK government] because the British cannot afford to no longer have planes taking off or landing at home," Macron said, intimating an extension to the proposed Brexit deadline was likely.