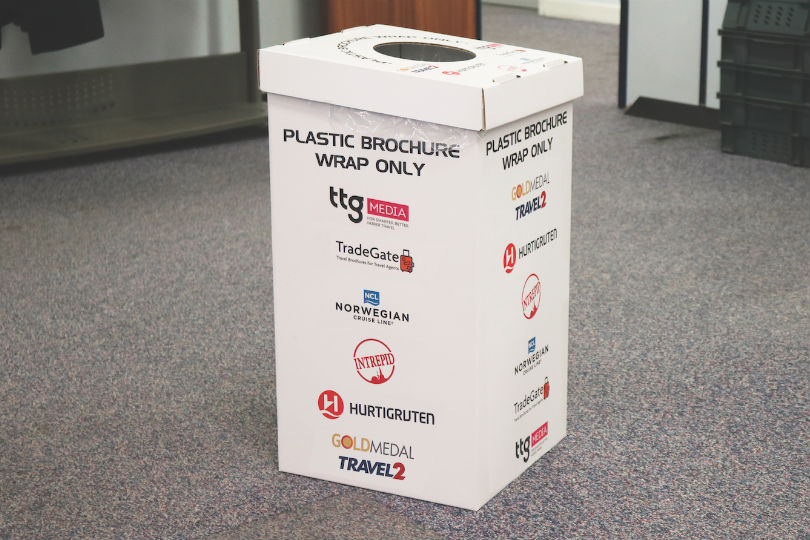 150 agents will trial the new bins
Some 150 agents across the south-east will take part in the pilot initiative, with special bins supplied and weekly collections taking place.

The scheme, which is free for agents, is being sponsored by Gold Medal and Travel 2, Hurtigruten, Intrepid, Norwegian Cruise Line, BP's TradeGate and TTG Media.

Designed to be placed in travel agencies' store rooms, the bins can be used for shrink wrap as well as wrapping from any single brochures.

Steve Martin, general manager of BP Travel Marketing, part of Menzies Distribution, arrived at the idea with Hurtigruten's Richard Adams after "knocking around environmental schemes and other ideas about recycling of plastic waste". He said the aim was "to get a plastic brochure wrap recycling bin into every travel agency".

"The shrink wrap and brochure wrap that we use is all made from recyclable material," he said. "The bins will contain a recyclable plastic bag that the wrap will go into and on a weekly basis we will collect the bags when we deliver brochures into stores.

"Each bag collected will be replaced with a fresh one and all the plastic brochure wrap collected will be recycled using our current recycling processes."

The trial scheme, which will run for around three months, will see recycling bins delivered in December. Martin said once the trial had concluded and the results analysed, he hoped to roll the scheme out nationwide.