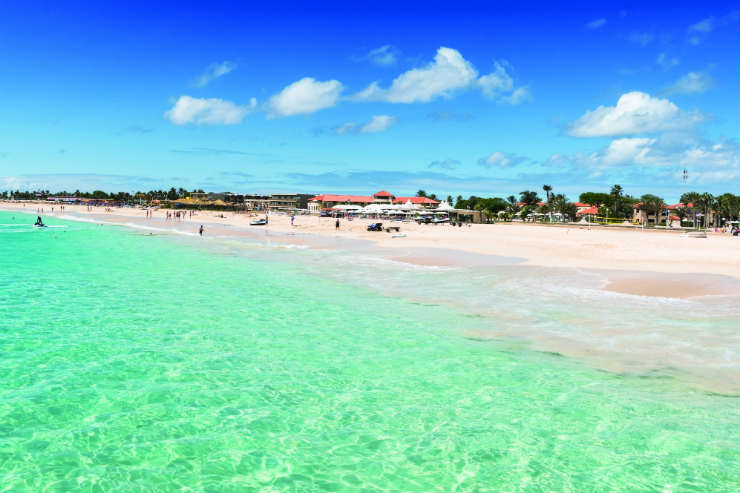 Tui will offer more flights to Cape Verde next winter
Tui will offer 62 destinations for summer 2022 from 16 UK airports. Teesside airport departures return for the first time since 2013 with the launch of a weekly flight to Palma on Tuesdays. This flight will also give people in the Teesside area access to four Marella Discovery cruises, on sale from December 2020.
The operator has had next winter's programme on sale for five days. It is offering 52 destinations, with two new flights to Boa Vista in Cape Verde from Stansted and one from Doncaster Sheffield airport, as well as increased frequency on "a number" of existing routes.
Tui is also responding to the trend towards higher spend for 2021. It said it had seen an uptick in 4 and 5-star all-inclusive hotel bookings for next summer, with more than 40% of customers surveyed expressing this preference.
Tui will offer 233 different options in 155 hotels for this category in summer 2021 and said it expected this trend to continue for summer 2022.
They include hotels which offer the "best of both worlds" with villas or room options with private pools, aimed at families seeking the security of being able to maintain their 'bubble', the operator said.
Similarly, 18% of 4,000 Tui customers surveyed said they would look to book a villa with car hire included to make social distancing easier. This has prompted the operator to offer 150 options of this type for summer 2021 and 2022.
Tui said Florida was already 40% sold for 2021, with many families having postponed this year's trip.
Richard Sofer, Tui's commercial and business development director said: "Our latest customer survey and booking patterns for next summer indicate that the great British public are looking forward to future holidays even more so as they may have been unable to take one this year.
"This is why we have launched our future holiday programmes through to the end of October 2022, so that families and couples alike can plan ahead to next year and beyond to make informed choices about what will make their perfect holiday from the wide range we have on offer."
The operator said it expected 57% of customers would book a Mediterranean beach holiday for summer 2021.
"We anticipate greater demand for summer 2022 as people want to 'make up' for not being able to go away this year," it said.
"So far, Greece is the standout destination of choice based on current bookings for next summer, with Turkey, Egypt, Mexico and the Dominican Republic also popular, and patterns indicate these trends could continue into 2022."