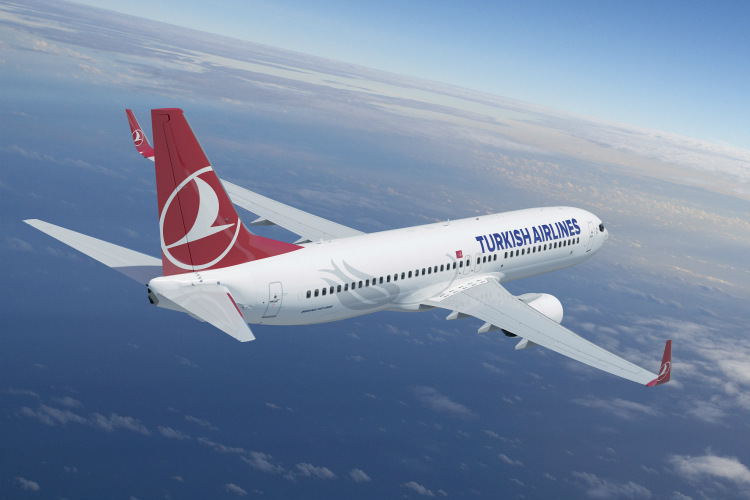 Turkish Airlines will introduce the new Birmingham route in June 2020
The move to operate twice-weekly flights on the route will help replace capacity lost due to the collapse of Thomas Cook; Birmingham-Antalya was one of Cook's top 20 routes for seat capacity in summer 2019.
Turkish Airlines will operate flights twice per week from Birmingham to Antalya on Wednesdays and Saturdays.
Omer Faruk Alier, Turkish Airlines' director in Birmingham, added: "This new route is being introduced in direct response to customer demand for the destination, as more people from across Birmingham and the surrounding area travelled to Turkey's stunning riviera last year.
"Whether holidaymakers or golfing enthusiasts, we are keen to help all our passengers widen their world with Turkish Airlines."
The flight on Wednesdays departs Birmingham at 5.35pm for arrival in Antalya at 11.45pm, while the inbound flight leaves Antalya at 1.55pm and gets to Birmingham at 4.35pm.
The Saturday service leaves Birmingham at 9.15am and reaches Antalya at 3.25pm, while the inbound flight departs Antalya at 5.35am and arrives in Birmingham at 8.15am.
Turkish Airlines already flies from five UK airports: Heathrow, Gatwick, Edinburgh, Birmingham and Manchester.