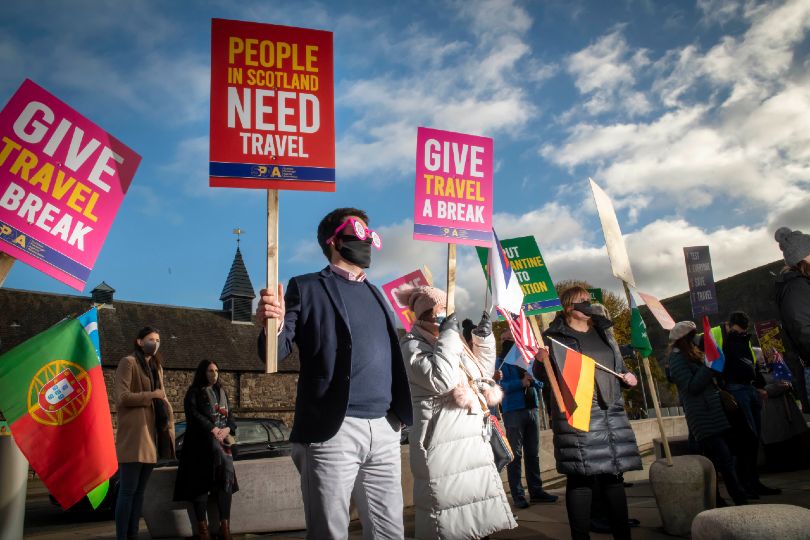 The SPAA marched on Scotland's parliament last month calling for greater support for travel businesses
Abta says it is "imperative" the Westminster government and the UK's other devolved administrations follow Scotland's lead and provide dedicated support for agents and other travel businesses in recognition of the "unique circumstances" they have faced during the coronavirus crisis.
On Wednesday (9 December), the Scottish government announced a new £185 million business support package, which includes £5 million ring-fenced for travel agents.

"We have listened to businesses, and this assistance will be provided on a sector-by-sector basis, targeted at those who need it most," said Scotland's finance secretary Kate Forbes.

It follows months of lobbying by the Scottish Passenger Agents' Association (SPAA) and Abta, with SPAA president Joanne Dooey hailing the government's efforts to "recognise the dire position which many travel agents have found themselves in".