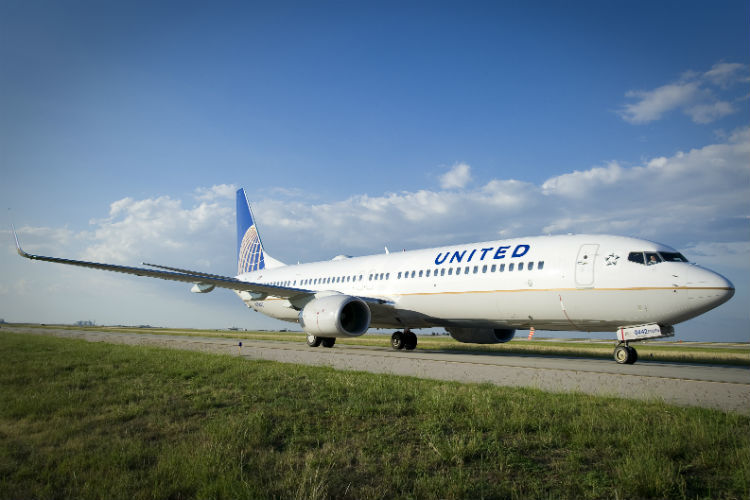 United Airlines will deep clean aircraft before each flight
The carrier said it would also begin electrostatic cabin sanitization from an unspecified date in June and supply hand sanitizer wipes to passengers as they board.
United chief executive Scott Kirby said: "We recognize that Covid-19 has brought cleanliness and hygiene standards to the front of customers' minds when making travel decisions, and we're not leaving a single stone unturned in our pursuit to better protect our customers and employees."
It said advance seat selections would be limited and customers would be permitted to take alternative flights "when we expect a flight to operate over 70% capacity".
In other measures, all staff will have daily temperature checks and lounges will offer only pre-packaged food and drink with no bar seating. On board food and drink will be pre-sealed.
At check-in, self-service kiosks will be temporarily closed and in some locations replaced by touch-less kiosks that allow passengers to print bag tags using their own device by scanning a QR code.