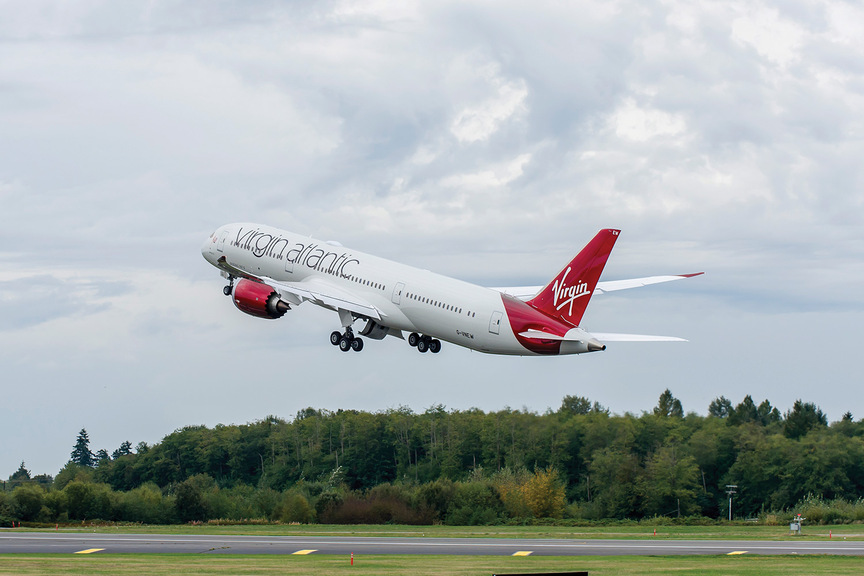 Virgin Atlantic - 787 taking off
The union wants the government arbitration service to step in to help resolve its long-standing deadlock with the airline, which does not recognise the PPU. The groups are in dispute over a proposed benefits review by Virgin and representation.

The PPU represents around 400 of Virgin's 965 pilots. A PPU ballot of Virgin Atlantic members closed at midday on Friday (December 7) with 71.5% of the 72% turnout voting in favour of strike action.

It is planning walkouts from December 22-25, December 30 to January 2 and January 4-7, inclusive.

PPU spokesperson Steve Johnson said the union had approached Acas and understood the moderator was in talks with Virgin.

"We have not heard from Virgin Atlantic directly, but note from their short statements to the media they believe there will be no disruption to flights. With a third (304) of Virgin's active pilots PPU members not available to fly, that's difficult to believe."

Virgin doesn't currently recognise the PPU and instead recognises the British Airline Pilots Association, or Balpa.

The PPU claims to represent more Virgin pilots than Balpa, and says it has been excluded from the airline's benefits review. It says it will shortly announce further four-day strikes.

A Virgin Atlantic spokesperson said on Friday: "A small number of our pilots have voted for industrial action. Our absolute priority is to ensure that all of our customers can continue their journeys as planned this Christmas, and we're working hard to protect all of their trips."
TTG has contacted Virgin Atlantic for further comment.