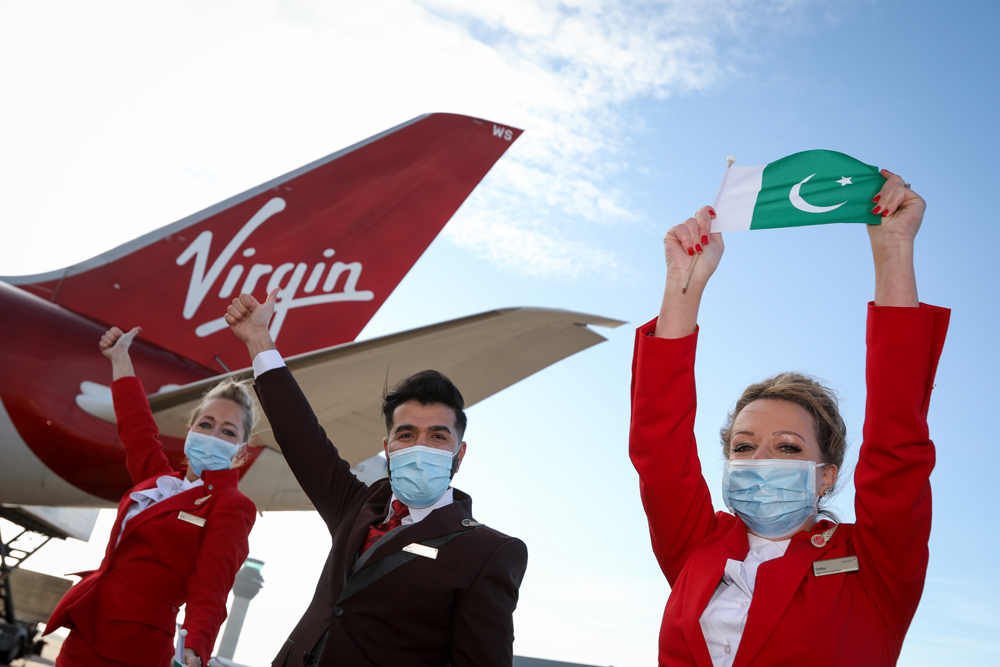 Virgin's inaugural Manchester to Islamabad service
Virgin Atlantic has begun its first flights to Pakistan, with inaugurals leaving Heathrow and Manchester.
Services from London operate to Islamabad and Lahore, with Manchester also offering the Pakistan capital.
Juha Jarvinen, the airline's chief commercial officer, said: "Pakistan boasts a huge opportunity for Virgin Atlantic, particularly as it has one of the largest foreign-born populations in the UK and US, and we anticipate the demand to visit friends and relatives will increase as travel starts to recover post Covid-19."
Virgin uses Boeing 787s on its Pakistan routes, offering premium economy and Upper Class cabin options.