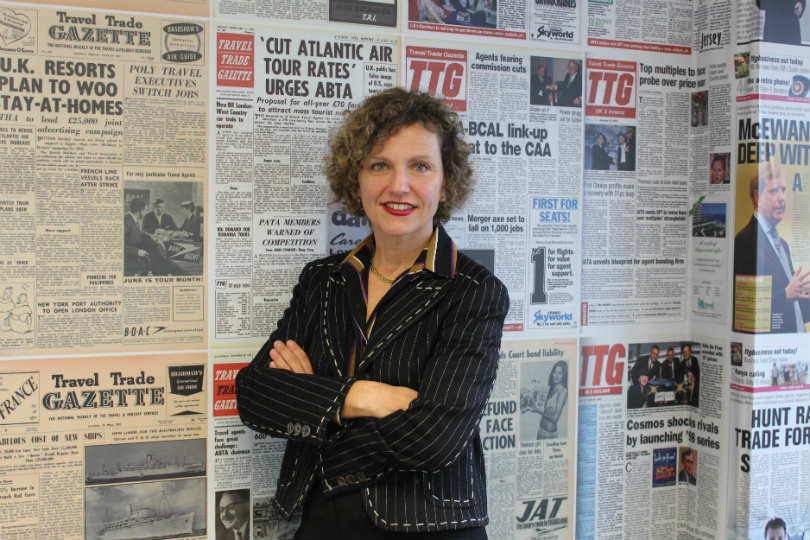 Alessandra Alonso, founder of Women in Travel
The forum, for which TTG Media is media partner, is targeted at those passionate about tackling gender imbalance in the workplace.

It was set up after Alessandra Alonso, founder of Women in Travel (CIC), chaired a WTM London 2018 panel debate celebrating the 100th anniversary of women's suffrage.

She was joined by Eliza Reid, the First Lady of Iceland (also a United Nations special ambassador for tourism); Zina Bencheikh, regional general manager for Europe, Middle East and North Africa at Peak DMC; and Jo Phillips, chief people officer at Carnival UK.

After establishing a need to encourage those in the travel industry to better articulate their vision of a gender-inclusive industry, together they came up with the forum, with the help of Promote Iceland.

Alonso has been leading the initiative, having worked to support women's advancement in the industry for 15 years.

She founded social enterprise Women in Travel (CIC) in 2017, dedicated to empowering women through employability and entrepreneurship in the travel industry, having initially co- founded gender-focused company Shine and the Shine Awards.
In January 2018, she went on to oversee WIT's launch of Women Returners, a programme working with charities including Crisis and the Refugee Council to help under-represented or vulnerable women into travel, tourism and hospitality jobs.

The new Bame Women in Travel initiative, meanwhile, assists black, Asian and minority ethnic women in
the travel and tourism industry to "fulfil their economic and individual potential" through mentoring and training services.
January's delegates will have the chance to attend a full day of talks and mentoring, including "reverse mentoring" sessions, which will see some of the "future leaders" become the mentors and lead the conversation on topics that matter to them, from access and networks to confidence and technology.