River cruising on the Nile
On a Nile river cruise, clients can explore Egypt's amazing scenery and history while enjoying the comforts of life onboard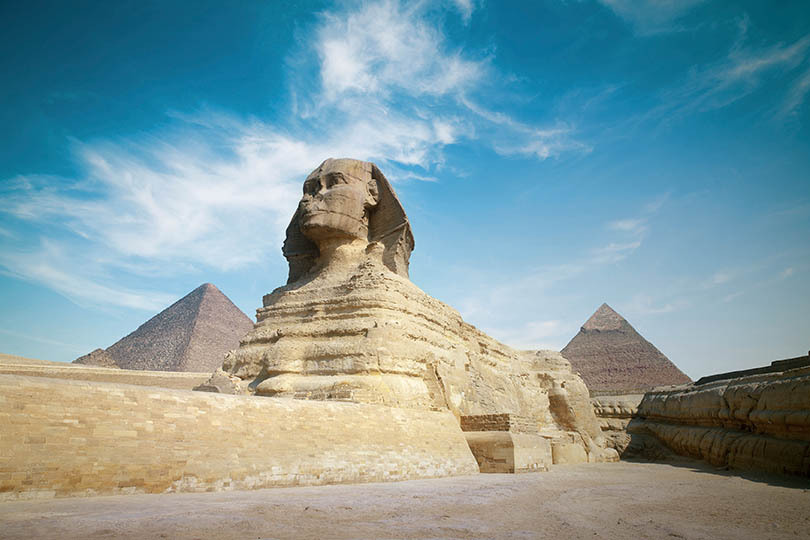 As a major Tutankhamen exhibition comes to the UK, really wow your clients by sending them to the place where it all began.
The great temples of the Egyptian Pharaohs are spread along the Nile and are best visited from the comfort of a river cruise.
This bucket-list experience is a hop-on, hop-off journey like no other, combining winter sun with culture, relaxation and adventure.
Your clients can enjoy a drink on deck as they glide through biblical scenery of palm trees and golden dunes, passing fishermen and water buffalo. Their days will be interspersed with excursions to sites that showcase some of the very origins of human civilisation.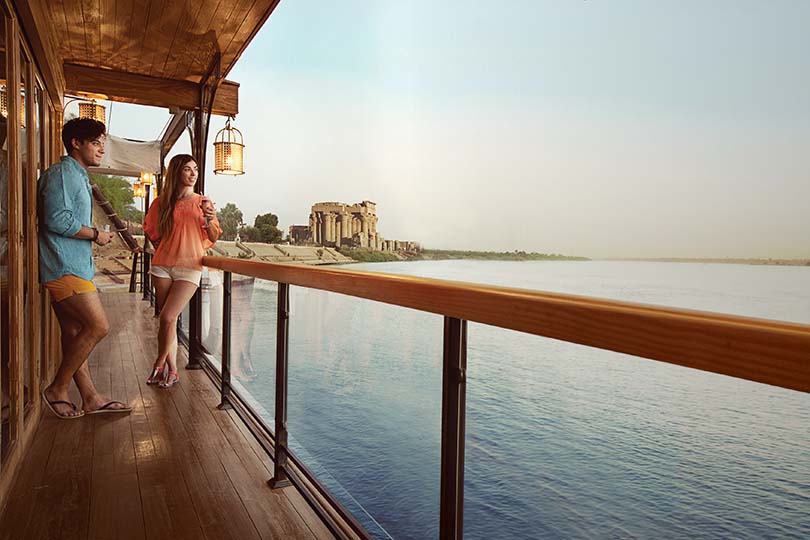 INSPIRING VOYAGE
Week-long cruises typically travel from Luxor to Aswan. The stops over the first two days take in the famous richly decorated monuments of the Valley of the Kings, Hatshepsut's Temple and the Colossi of Memnon statues.
The Temple of Edfu is usually a day three excursion, then over days four and five, around Aswan, your clients will likely visit the High Dam, the island Temple of Philae, the Unfinished Obelisk, the botanical garden of Kitchener's Island and the rock temples at Abu Simbel. The last stop is the temple of Kom Ombo, dedicated in part to a crocodile god.
During their voyage travellers will receive a warm welcome, with opportunities to mingle with the locals.
Back at Luxor, they can round off their cruise with a hot-air balloon ride or a sound and light show at a temple.
It's also easy to add on a stopover in Cairo to visit the Pyramids and the Sphinx.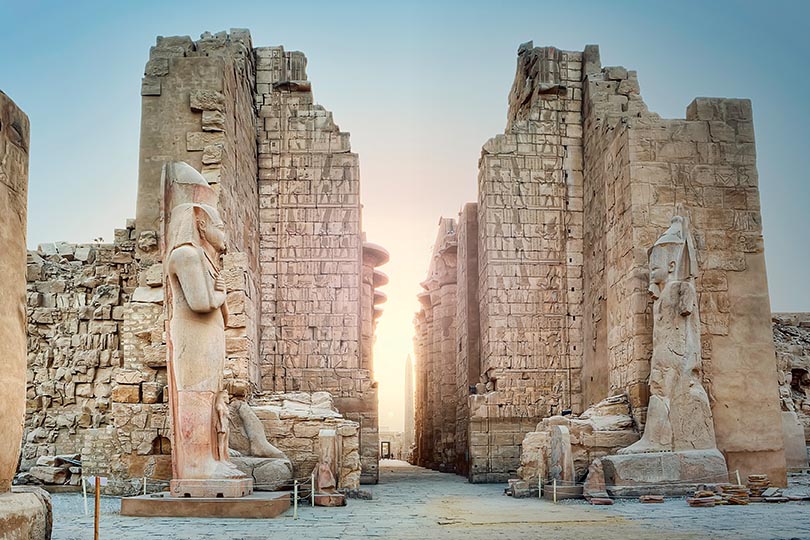 EXCLUSIVE EXPERIENCE
For a more exclusive Nile cruise experience, those travelling with family or friends can hire a traditional Dahabeya sailing boat with six cabins or more. It's a taste of the way the Pharaohs once toured their empire, yet with Egypt's great value, it's more affordable than you might expect.
Clients short on time can take an intimate two-day felucca cruise from Aswan to Kom Ombo to give them a taste of the Nile's attractions – and enticing them to return for more.
Winter and spring are the best times to visit the Nile Valley, when temperatures average around 15-27C but a cruise works at any time, as excursions are planned to catch the cooler parts of the day.
Further information
Want to find out more? Browse the Egyptian State Tourist Board website egypt.travel and join the online training course for travel agents
at egypt-ott.co.uk.