Get set for two days of luxury immersion
08 Sep 2020
by April Hutchinson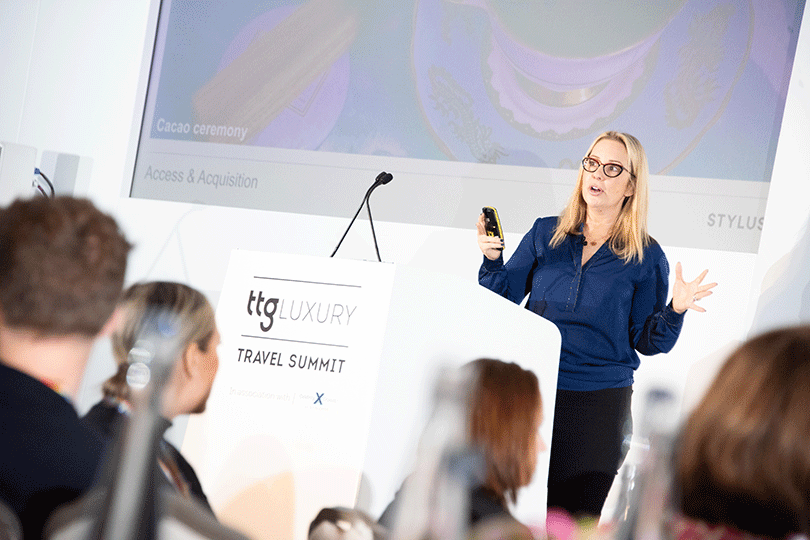 Mandy Saven from Stylus presents at the 2019 Summit
TTG Luxury's market leading conference is to take place in October, with a line-up of speakers and content that will help delegates navigate through testing times and focus on rebuilding luxury travel in 2021.
The TTG Luxury Travel Summit was launched in 2018 as a full-day London event, but is built on more than a decade of impactful events prior to that. This year's Summit will pivot to online, reflecting the current uncertainty around live events, and take place over two afternoons on 20 and 21 October.
Continuing a longstanding relationship, TTG Luxury will once again welcome Celebrity Cruises as headline sponsor, partnering with the cruise line during the event to explore the new landscape for luxury cruising.
The TTG Luxury Travel Summit will also be held in conjunction with Luxpo, which will offer its now familiar and well-regarded one-to-one meetings format for luxury suppliers and premium travel designers in an online environment during the two mornings in October.
Agents will be able to get updates and plan their clients' travel plans with the likes of Hapag-Lloyd Cruises and Cayman Islands during the virtual Luxpo events.
To continue reading...
Please log in below or join now for access.