Preferred boss on celebrating 50 years of the luxury brand
Sharelines
---
Lindsey Ueberroth: "The complexity of what people are looking for has bought customers back into the travel agent fold"
---
We're watching a waiter mix fresh pasta in a giant parmesan wheel tableside at The Hari in London and the chief executive of Preferred Hotels & Resorts is keen to get a picture for Instagram, even though she can't sample the dish on account of a current diet.

The hotel is, of course, a member and she offers examples of cute customer service flourishes from The Hari, including creating a personalised Scrabble board for her with edible "tiles" spelling out key Preferred themes.

Her parents John and Gail are travel industry legends who bought the business in 2004. When it first started in 1968, it had just 12 members; when the Ueberroths bought it, it had 209 hotels; 14 years later, it's more than tripled in global membership, with 650 hotels in 85 countries. She joined the business not long after her family acquired it, and her father remains executive chairman, her mother vice-chair and chief creative officer, and brother Casey is also on the board.

Preferred Hotels & Resorts has five collections – Legend, LVX, Lifestyle, Connect and Residences and in 2017 the company generated $1.35 billion in reservations revenue, a 22% increase on 2016.

It's said that when they took on the company, the Ueberroths visited all 209 hotels – and Lindsey often used to travel with them. She still spends many days on the road, but recently decided it was time to change her dual role, relinquishing presidency to Michelle Woodley. "You just have to be realistic about what you can do," she says. "I can now look at being more strategic for the long term."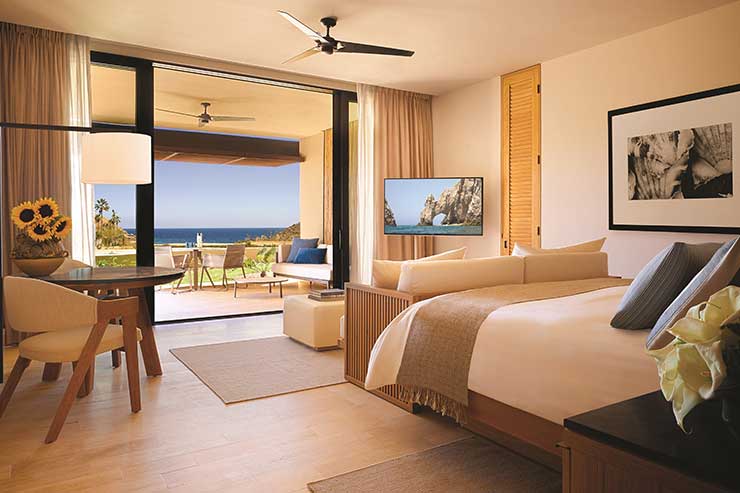 She has visited some 100 countries and gained million-mile status with United. Also on the subject of millions, Ueberroth tells me I Prefer – the company's points-based guest loyalty programme launched in 2013 – has reached two million guests. "And they are very engaged members too. But we wouldn't want agents to think this is something that tries to cut them out of the equation – think of it as another value-add," she says.

Rolling out since autumn 2016, Preferred Platinum Partners is an invitation-only scheme offered to top travel agencies around the world who book a significant level of business through Preferred channels. But the organisation accepts that some key agencies don't always use GDS, so regional sales directors can flag up top-producing agencies they've identified; currently, around 20 agencies in the UK are in the programme. And Ueberroth stresses the value placed on the UK. "It's the second-biggest market for us and we think there is a lot more potential too," she says.

In 2017, Platinum agents globally produced more than $1.6 million in revenue and some 2,500 room nights between them; for 2018, Preferred has selected just 175 agencies worldwide to participate. Meanwhile, for tour operators the company offers the new Preferred Leisure Net Rate Program, aiming to better match member hotels and operators, giving preferential rates at around 250 hotels.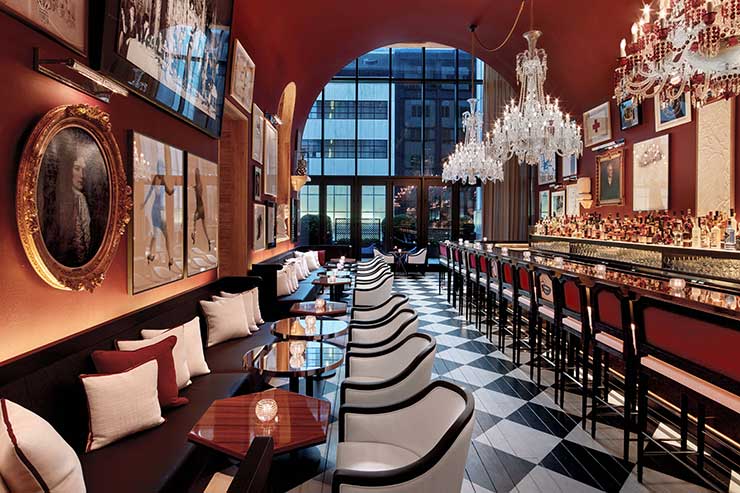 One of her missions for the year is a revamp of Preferred's website, which should be ready by May, but given that this is the company's 50th year, an even bigger mission has been planning celebrations and promotions, including the launch of a dedicated Golden Anniversary microsite. Ueberroth hints there will be a specific 50th campaign for the trade, too, to be released this spring.

Also on the horizon are new members joining Preferred, including 14 new-build properties. "It's great to be able to get in there in advance and discuss their plans," Ueberroth says.

But with a host of hotel alliances available out there, why would a hotel choose Preferred?

"We truly allow the hotels to be independent yet tap into a vast global sales network," she says. "Meanwhile, the loyalty programme gives access to an international database of people who love independent travel. There's also the seal of approval of knowing you are among other hotels that meet very high quality assurance standards. We always say it's the company you keep that counts."

I would have relished more time in Ueberroth's company, but she clearly has a lot on her plate – even if for now it doesn't include pasta.