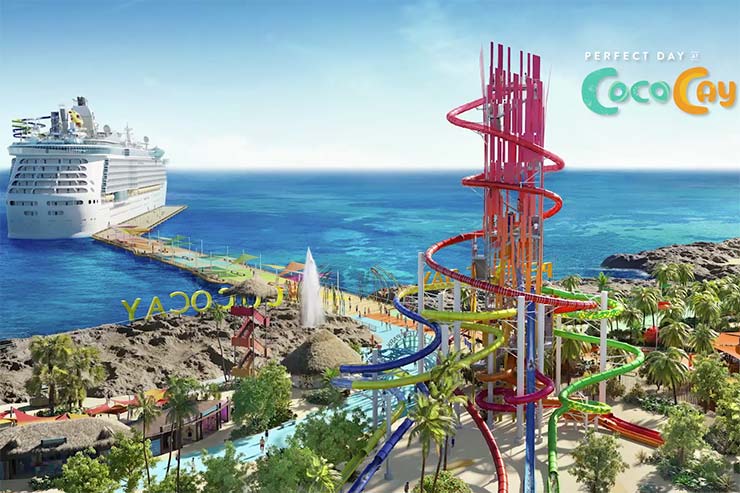 Royal Caribbean has shut CocoCay until 4 September
The resort will remain closed until 4 September as the storm, expected to strengthen to a category three hurricane before making landfall in Florida early next week, sweeps past the Caribbean.

Royal told guests on Wednesday (28 August) that following consultations with its chief meteorologist, and assessment of Dorian's current strength and projected pass, it had decided to close CocoCay.

"We evaluated all options, and this is the best decision," said Royal in an email to clients. "There is no room for error when it comes to the safety and security of our guests, crew and employees.

"Our CocoCay team is made up of more than 400 Bahamian locals, and it's important they evacuate to care for their families and secure their homes as soon as possible."

Royal said it was working to secure alternative ports and would issue clients updated itineraries shortly.

CocoCay shore excursions will be refunded to clients' onboard expense account in the form of credit, with any excess being returned to clients' credit cards.

"We're terribly sorry for this last-minute change, but appreciate your understanding and cooperation during this unexpected circumstance," the line added.

Dorian surged past Puerto Rico on Wednesday (28 August) and brought heavy rains and high winds to neighbouring islands, although it is now forecast to steer away from Turks and Caicos.

The storm is expected to make landfall on Monday (2 September).

The Foreign Office updated its US travel advice during the early hours of Thursday morning (29 August). "Hurricane Dorian is tracking across the Tropical Atlantic and is expected to make landfall early on Monday 2 September along the US south-east coast.

"The US National Hurricane Center predicts Dorian reaching category 3 hurricane strength before weakening. High winds and rainfall from intense thunderstorms are anticipated.

"You should monitor the progress of approaching storms on the US National Hurricane Center and follow instructions issued by the local authorities, including any evacuation orders."