KLM bans passenger after mistakes plane door for toilet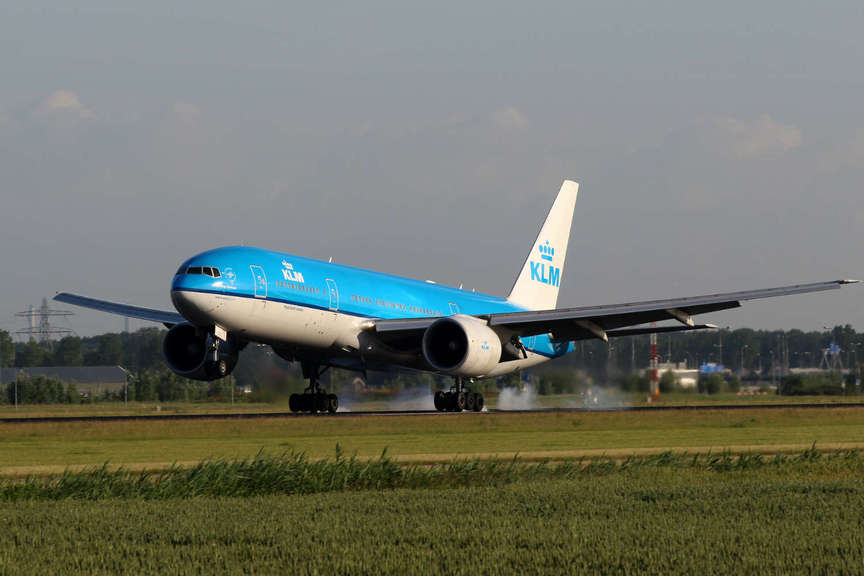 James Gray has been fined €600 following the incident, which took place on an Edinburgh to Amsterdam flight. He was also told he can't fly with the airline for five years.

Gray claims that airline staff accused him of trying to open the door of the plane, but he insists that he only touched the handle, after confusing it for the door to the toilet.

Gray, from the Scottish town of Alloa, was escorted from the KLM flight from Edinburgh to Amsterdam the moment it touched down at Schiphol Airport, The Telegraph reported.

He was taken away to a nearby detention centre, where he spent the night before he was fined. When he tried to fly home, Gray said KLM staff refused to let him board and said he was banned from flying with them for five years.

He reportedly was only able to make it home when a friend paid for him to travel with a different airline.
Gray said: "The crew told me to stay in my seat and I was to be arrested when the plane landed.

"I tried to explain it was a simple mistake. It was a misunderstanding. The police came and arrested me. They weren't too friendly."

He also insisted that he wouldn't dream of opening a plane door on purpose. "I realise the danger of that sort of thing," he added.

A spokesperson for Schiphol Airport and a spokesperson for the Royal Dutch Border Police both refused to comment, The Telegraph said.

KLM said a passenger had been handed over to authorities due to "his misbehaviour" on-board.