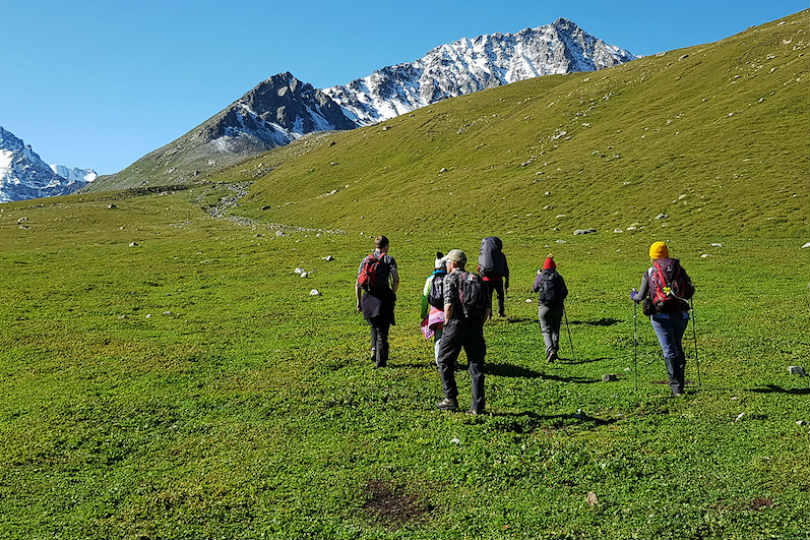 Trekking in Kyrgyzstan. Credit: Caroline McCann
The Adventure Travel Networking Conference and Marketplace is a new one-day event focused on the rapidly growing adventure sector, to be held at the Royal Geographical Society on May 21, 2020.

In the morning, buyers will connect with accommodation providers, DMCs and tourist boards in 15-minute pre-scheduled meetings.


From 12.30 onwards, a wider travel trade audience will join the event for a networking lunch, an afternoon of conference sessions, and an evening drinks reception.


Adventure Travel Networking (ATN) is a new brand founded by Pru Goudie, who previously helped organise the Adventure Travel Conference (which ceased in 2018) and who has worked in the adventure travel sector for more than 28 years.


Goudie said: "Adventure Travel Networking has been created to bring the adventure travel trade together. We haven't had a conference of this type, with a supplier/buyer marketplace, in the UK for more than two years and there is such an appetite for it.


"ATN will provide events to help shape adventure travel, grow trade business and facilitate a platform on which the industry can share concerns, learn and take best practices forward. Networking is so important in what is continuing to become a digital world so it's giving the trade an opportunity to be under one roof and to network with like-minded people."


TTG Media is the trade media partner for the event.


Tour operators and travel agency product managers and contractors are invited to apply for one of a limited number of buyer places for the marketplace, free of charge.


Tickets for the conference cost from £95 + VAT. See adventuretravelnetworking.com to apply for a buyer place, buy tickets, or find out more about exhibiting at or sponsoring the event.