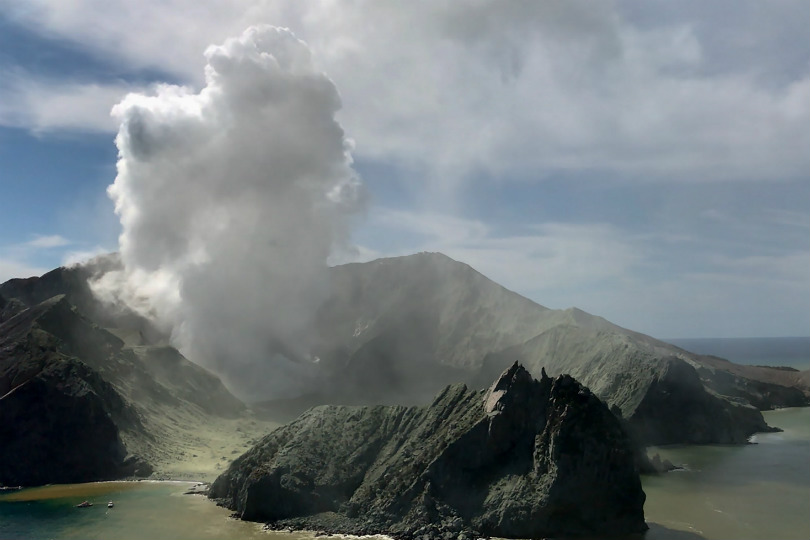 White Island erupted on 9 December. Picture: PA Images
Six bodies have been recovered from White Island in a dangerous recovery mission on the deadly volcano.
New Zealand police went back onto White Island (Whakaari) on 12 December to find the eight people still missing after the eruption on 9 December.
Although Royal Caribbean confirmed a number of its passengers were on the island at the time of the eruption, it has not released if those people are any of the recovered bodies.
Divers are searching for at least one body in the island's waters, but the six already been found are being transported onboard HMNZS Wellington.
Police have said the operation took longer than expected because of the recovery team's restrictive and heavy protective equipment.
"This has been a harrowing event for the Whakatane community and those family and friends directly impacted by the eruption of Whakaari/White Island on Monday," said New Zealand police in a statement.