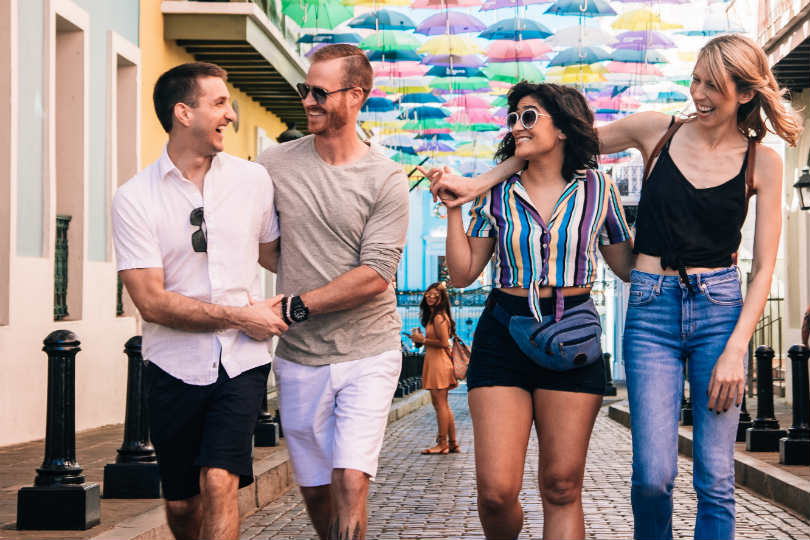 Proud Experiences will take place in New York in June
Proud Experiences is now double its size compared with the inaugural event in 2018, and has 80% of exhibitors confirmed six months in advance.
It was created by Reed Travel Exhibitions for travel suppliers, buyers and lifestyle brands targeting LGBT people.
There will be more than 25 countries represented at the 2020 event, including Monaco, the Philippines and India; exhibitors such as Hotel Orania Berlin and Virgin Voyages; and tourism boards from destinations such as Cannes and Bangkok.
Speakers include the writers behind the 2 Dads with Baggage blog, and Andrea Richardson, head of multicultural engagement at Hilton.
"The support and growth of Proud Experiences mirror the World Trade Organization's prediction that by 2020 [this year] there will be some 180 million LGBTQ+ tourists," said Simon Mayle, event director.
"Our event helps those involved to keep up with the news, the issues and the trends that are powering the growth of the sector."
Masterclass topics on offer in 2020 will include This Time Last Year and Lessons from the Top.
Ed Salvato, editor of gay travel magazine Man About World, said: "We're seeing some very interesting trends in lesbian travel.
"Out Adventures, one of the top tour operators for gay men, has launched a lesbian travel product in partnership with one of the best-known lesbian travel influencer, Meg Ten Eyck."
Proud Experiences 2020 will take place in New York from 22 to 24 June.
Apply for a place at this year's Proud Experiences here.