Swaffield's fighting talk after £165 million deal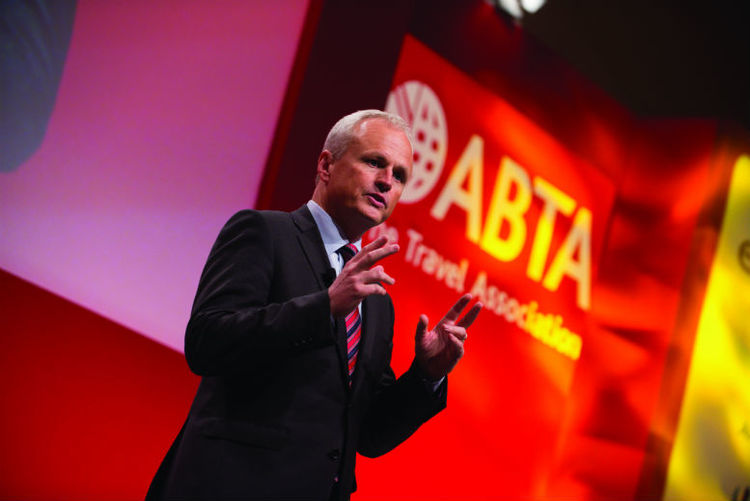 The comments from chief executive Andrew Swaffield came after he flew out to The Travel Convention in Abu Dhabi last week to reassure the industry, following the group's announcement that it had secured a £165 million investment from its majority shareholder, Greybull Capital.

It followed weeks of uncertainty, amid rumours about Monarch's financial viability. Swaffield admitted the carrier had seen a double-digit decline in sales for its tour operator during the fortnight of uncertainty. But he said on the day of the announcement that booking levels had recovered, while flight bookings had been "relatively unaffected".

He also revealed plans to significantly increase Monarch's marketing spend, after confessing that budgets had traditionally been only half that of its competitors. He said Monarch would now match them.

Speaking to TTG in Abu Dhabi, Swaffield insisted Monarch Holidays would be a key area of focus. "We are no longer selling holidays with non-Monarch flights and you can expect to see a five-fold increase in the percentage of holidays we're selling over the next five years," he said. "About 30% of the holidays division is sold through the trade. That's grown slightly from about 25% two years ago."

"We've seen a steady increase in trade support as they've become a bit more confident and begun to understand that our trade portal is better. We had a lot of complaints about it before," he admitted. "It didn't have the flexibility for doing multiple-availability searches.

"People said our trade portal needed to be more like Jet2's so we built one and when we launched it back in the spring it really took off. I'd love to see that 30% growing more, [with] as much support as agents are willing to give us."

Asked whether he saw Monarch "taking a bit of that market back from Jet2", Swaffield said: "Yes – we've got 50 years' experience, fantastic hotel relationships, a great brand and a very strong position in our bases.

"We're much stronger in the south than Jet2. They are moving to Birmingham and we are very committed to that market.

"We will be focused on making sure we grow our share with the help of the trade, making sure our holiday product is very easy to sell, the technology is working, the prices are right and the marketing is good."

He added: "I think you'll see our pricing being more aggressive going forward – we have probably done too little marketing and on occasion been a little overpriced."

Swaffield said Monarch was also mulling over other ideas regarding its trade relationships.

"We had already identified a strategic objective of growing our holidays as a percentage of our seats and we are already planning to do more marketing and trade field sales and invest more time in that part of our business," he added.