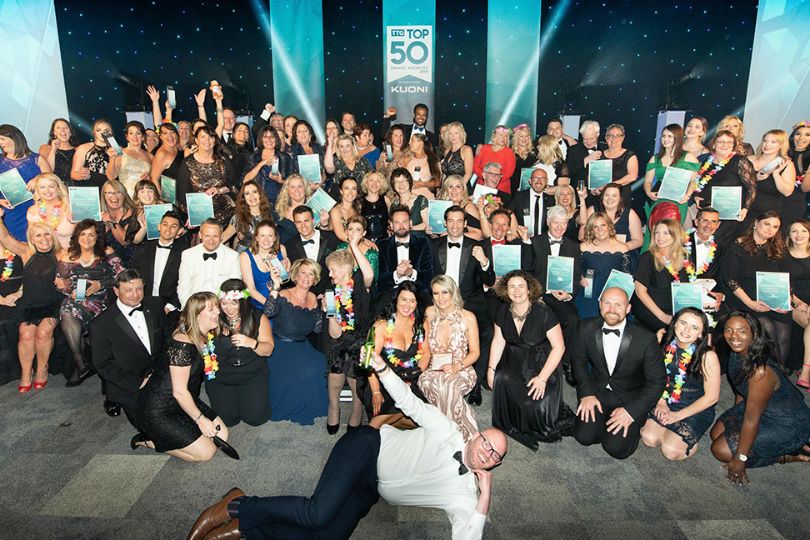 TTG Top 50 Travel Agencies is back for 2020
TTG's hugely successful Top 50 Travel Agencies programme, in partnership with Kuoni for the fourth year running, is unique in recognising agencies based on their customer service, expertise and innovation, instead of simply sales.
High street branches across the country are invited to put themselves forward in one of 12 regional categories, while larger and office-based agencies are invited to enter one of 8 nationwide categories.
A panel of more than 40 trade-facing suppliers rate the agencies they work with on attention to detail, product knowledge and business growth.
The top-rated agencies in each category are then assessed by a TTG journalist and a supplier partner.
New for the 2020 programme, finalists in the eight nationwide categories will be invited to attend a face-to-face interview at TTG's headquarters in London instead of a being interviewed by video-call if they prefer.
Changes have also been made to the high street assessment process so that judges are able to spend more time meeting other members of the team as well as management.
The top agency in each of 20 categories (12 regional and 8 nationwide) will also be invited to join TTG and Kuoni on a Top 50 Champions Trip, following the success of the inaugural Champions Trip to Sri Lanka and the Maldives last month.
The process for the Customer Service Champion and Community Hero categories has changed for 2020 – with both of these categories now open for nominations online.
The deadline to nominate your agency is Friday 1 November 2019, and the ceremony will take place at The Vox in Birmingham on Thursday 30 April 2020.
Pippa Jacks, TTG Media group editor, said: "Since launching TTG's Top 50 Travel Agencies programme five years ago, we've been thrilled to see how taking part in the scheme has helped travel agencies improve their businesses, and to see the positive impact that winning has had – with agencies gaining new clients, recruiting new staff members and enjoying boosted morale as a direct result."
Brad Bennetts, Kuoni's sales and retail operations senior manager, added: "Partnering with TTG on its Top 50 Travel Agencies programme for the last four years has given Kuoni an incredible opportunity to give something back to the independent retail sector which plays such a vital role in Kuoni's success.
"We're also extremely excited to confirm that we will once again take away the 20 top category winners on an exclusive fam trip to one of our top destinations to experience the Kuoni difference first-hand."
For more information, visit ttgtop50.com.