London's hotel boom leads the way in Europe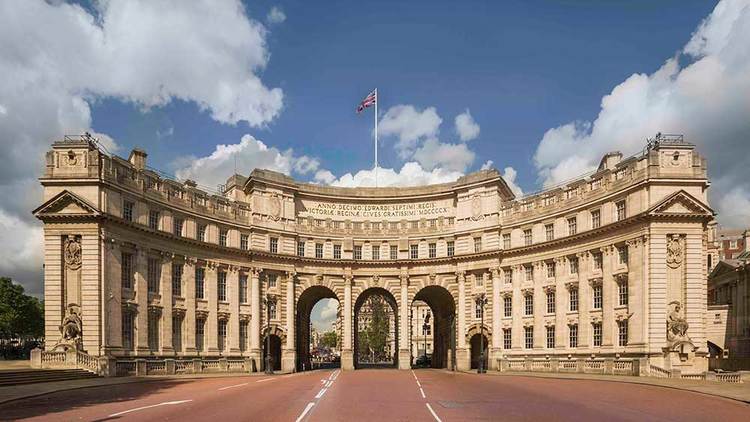 The Grade-I listed building is being restored by Prime Investors Capital, which has been awarded a 250-year lease on it by the Government. The company plans to develop a 100-room hotel, spa, residences and private members' club on the site, but is yet to reveal the management company.

Rafael Serrano, founder of PIC, said that the partner selected to manage the hotel would not necessarily be a large luxury brand, but that they would have to bring "supporting infrastructure and distribution".

"Independence can be a virtue, but one challenge is not having infrastructure," said Serrano. "Ask any operator who has recently branded a hotel what the difference is and the answer will always include the fact that there is now support, which is especially vital in distribution. They also need to be able to be strong enough to keep on top of, and set, the latest trends."

Serrano – who also developed London's first Bulgari hotel - added that "the chemistry must be right".

"We are looking for a brand that is authentic and genuine, one that has values that are symbiotic with today's changing luxury and one that appreciates service from the heart, from everyone involved," he said.

Past illustrious tenants of Admiralty Arch, which connects The Mall to Trafalgar Square, have included Sir Winston Churchill and Lord Mountbatten, as well as James Bond creator Ian Fleming, who once worked inside it.

Blair Associates - which also worked on the restoration of the Connaught hotel and surrounding public realm with Tadao Ando - have been working on plans for Admiralty Arch.

Plans include a basement ballroom, 25-metre pool and a brasserie on the first bridging floor over the Sovereign Arch with views of The Mall and Buckingham Place to the west.

PIC has also had to agree to pay £600,000 to Westminster Council for social housing elsewhere in the borough and £100,000 towards public art.
London calling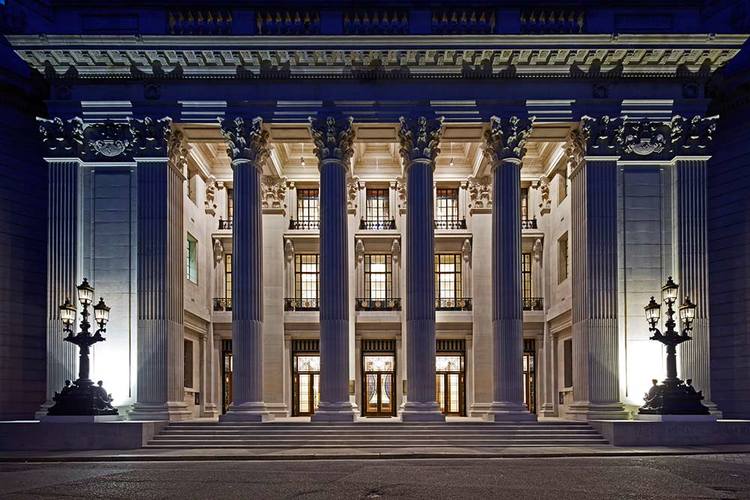 A report published earlier this year by JLL and London & Partners, showed the capital had been dominating investment across Europe's hotel sector.
The London Hotel Development Monitor said London had attracted 36% of total investment across the region.

Meanwhile the GLA has said it is seeking to achieve 40,000 additional hotel rooms in the capital by 2036.

Among them will be the 30 rooms at Hotel Costes, the first designs for which have just been revealed.
Designer chic in the capital
ReardonSmith Architects is working on Hotel Costes, a brand that drove the boutique hotel trend in Paris and worldwide.

The firm said it had now attained planning consent to transform One Sloane Gardens, a 19th-century residential property within London's Sloane Square Conservation Area, into the hotel.

Created for Cadogan Estates in partnership with Jean-Louis Costes - the creator of the original Hotel Costes in Paris - and French interior designer Francois-Joseph Graf, the hotel will have a fine dining restaurant, ground-level coffee shop and lower ground floor bar.

ReardonSmith said the new hotel will have the "authenticity of an Edwardian hotel with the most contemporary infrastructure and servicing".

Also coming soon is the Four Seasons Hotel London at Ten Trinity Square, which is pegged to open by the end of 2016 following a six-year multi-million-pound renovation.

The hotel will be the second for the group in London and its newest arrival will feature a restaurant by three-Michelin starred Anne-Sophie Pic.
Hempel returns to London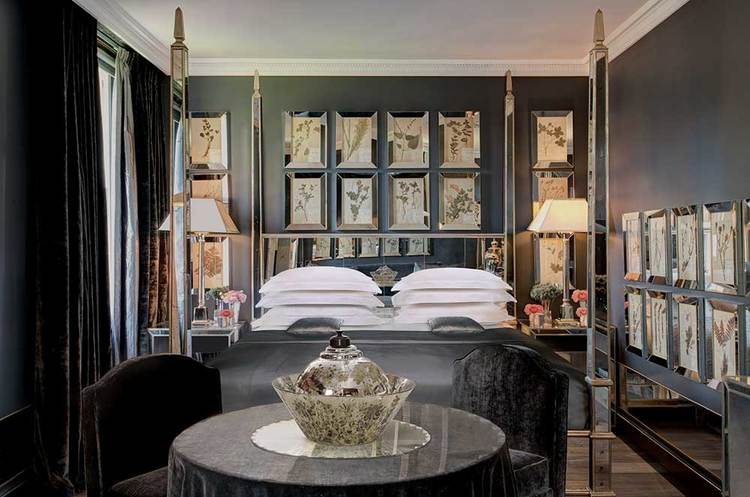 Across town, the pioneering boutique hotel designer Anouska Hempel has been at work on The Franklin in Knightsbridge for new owner, the Italian entrepreneur and president of Starhotels, Elisabetta Fabri. The 35-room Franklin has been closed for a year, but will reopen on August 9 following the redesign.

In Mayfair, Starwood has reclassified its 303-room Sheraton Park Lane hotel under the Sheraton Grand label in tandem with its multi-million pound renovation by MKV Design which is anticipated to be completed this October.

Very close by, The Athenaeum has completed its rebrand and refurbishment along with the opening of a restaurant by chefs Chris and Jeff Galvin, Galvin at The Athenaeum in Piccadilly.

Over the summer, The Langham is unveiling the final piece of its ongoing refurbishment with 90 new rooms and 25 suites and residences designed by Richmond International.

In the east of London, The Devonshire Club has opened near Liverpool Street as a private members' club with 68 rooms available for members and non-members alike, and bookable via GDS.

The Club element is spread over six floors of a 58,000 square foot 19th century Regency warehouse and has a 110-seat brasserie, three bars, a spa and gym.

It's being run by chief executive Brian Clivaz and general manager Ian Palmer, with whom Clivaz partnered with on Home House and The Arts Club.