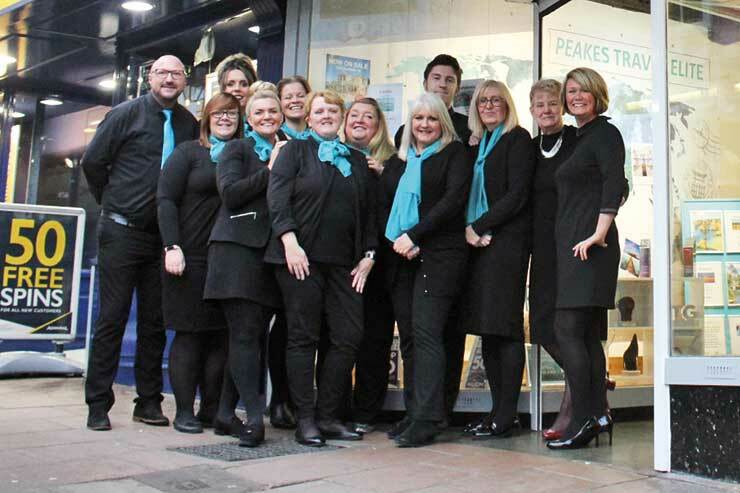 The Peakes Travel Elite team
A happy moment amid these unprecedented times was quietly celebrated at Peakes Travel Elite this week when managing director Claire Moore realised her team had made it through a day without someone shedding tears.
Her staff members have been challenged by disgruntled and unrelenting customers (through no fault of Peakes Travel Elite), a lack of communication within the industry and a closed-door policy, which Moore implemented on 17 March according to government guidelines.
But Moore says the team is taking it on the chin, supporting each other at all hours of the day and "flying the flag for good teamwork".
"The effect coronavirus is having on travel is bringing out both the good and the bad in people, and how my team is coping is a perfect example of how it's bringing out the good," she says.
Current agenda
For the past seven days the skeleton Peakes Travel Elite team (Moore has been forced to furlough three vulnerable staff members and others are working reduced hours) has been bringing customers home from all around the world amid extreme travel disruptions, rebooking passengers who have yet to travel and trying to dissuade clients from taking refunds; a feat not easy when dealing with a lack of clarity from suppliers.
"Tour operators are all implementing different policies at this time, and the cloudiness in how they're doing this is frustrating – it makes it impossible for us to do our job properly," says Moore.
She also notes that customers are getting industry news via the media before tour operators even approach agencies with the new information, adding: "An advance warning under embargo, even by an hour or so, would mean we can work together on this."
Moore is also disheartened that the agency has had to refer clients in New Zealand to consular support due to lack of available flights out of the country. But she can certainly see the light at the end of this customer-retrieval-lined tunnel – as TTG went to press on Thursday 26 March she was aiming to have all clients home within 24 hours.
Managing payments is also tricky. With both Abta's Single Payment System and Advantage's Central Advantage Payment Scheme being suspended on 20 March, moving money is taking the Peakes Travel Elite team "three times as long," says Moore.
The agents are also having to deal with payments for upcoming departures, which is proving a contentious issue.
Moore explains: "We need to call our June departures to tell them the due date for their full balance is coming up, but some clients have been angry that we would even ask."
She adds: "What we really need right now is for tour operators to relax their balance due dates."
The split of Peakes Travel Elite clients who are happy to pay versus clients who are refusing or requesting refunds is currently about 50/50.
This week, three remaining key team members will start operating the agency from home, so it remains to be seen if the trio will experience teething problems. But with such a solid foundation, Peakes Travel Elite is well primed and weathering this storm with gusto.
Next week
Find out how the team is settling in to homeworking and tackling the challenge of paying tour operators on time.