Azamara unveils rebrand to mark land experiences expansion
From today (18 June) the line will drop "Club Cruises" from its name and use a new logo reflecting its land-based expansion – with a programme now comprising more than 1,700 offerings.
Through its portfolio of destination options, Azamara will give guests the opportunity to visit more than 41 countries in the next two years.
To curate its experiences, the line has partnered with a number of operators including Cox & Kings, which will run around 75% of the programming, as well as safari experts Micato and golf specialist PerryGolf among others.
The line's new logo features three main design points.
It has an open world symbol "signifying infinite opportunities for travel"; brush strokes representing both land and sea experiences; and a reference to the star Acamar, which in ancient times was referred to as "the brightest in the southern sky" and the word which inspired Azamara's name.
Land-focused rebrand 'a natural next step' - Pimentel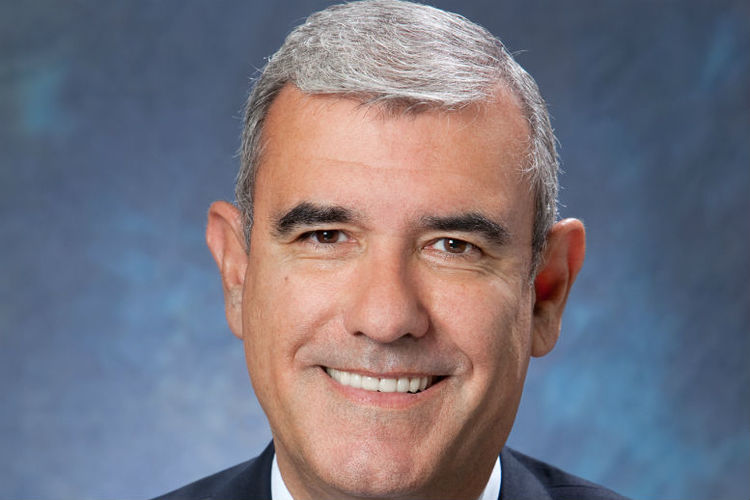 The branding changes reflect a "redefined dedication to the Destination Immersion brand", the line said and "a renewed focus on cruising and immersive inland experiences".
Azamara's concept of Destination Immersion, meaning its emphasis on diving deeper into local cultures and staying later in port than other lines, has been driven by its president and chief executive Larry Pimentel.
Pimentel, who marks a decade at the helm this year, said his company's "passion for land" had allowed the brand to evolve during his tenure and make its style of offering "unique within the industry".
He called today's announcement "just the beginning" predicting the company's land-based programme would "grow even more" in future.
"It was a natural next step to take these custom-designed destination itineraries one step further on land and adjust our overall name," Pimentel explained.
"Now available on every single voyage starting October 2019 and available throughout future deployments, we will provide a variety of unique curated products, which emphasise our 'Explore Further' identity through benefits such as longer stays, more overnights and night touring."