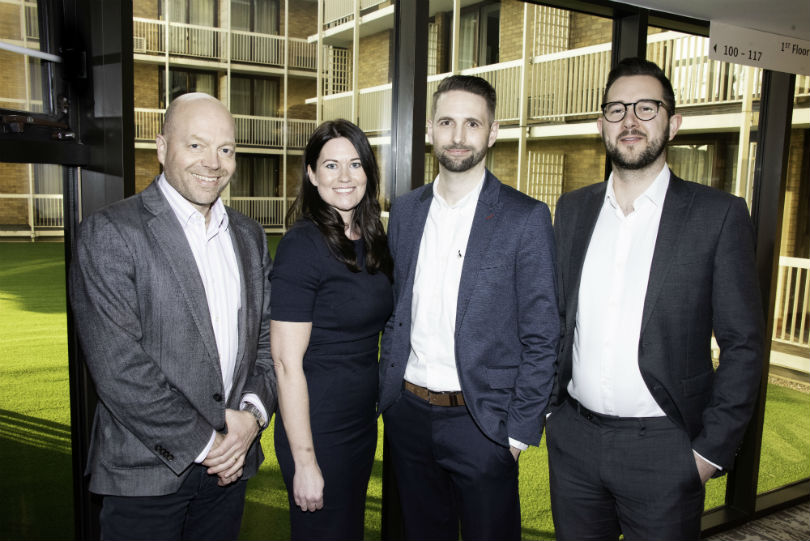 Gary Anslow; Karen Farndell; Nathaniel Sherborne; Luke Smith
Speaking ahead of the UK Cruise Awards, which took place at The Roundhouse in Camden and were attended by a record 240 travel agents, the UK sales bosses of each cruise line told TTG they wanted more agents than ever to experience their ships.
Cunard UK sales director Gary Anslow said in honour of the line's 180th anniversary this year, Cunard was planning to host 180 agents on fams throughout 2020. "That marks a 30% increase," he said. "We've previously seen an upturn in sales from travel agents who have experienced the product. We're keen to recognise loyal travel agents but new-to-cruise agents are essential as well."
It came as Anslow revealed some 10,500 agents had now registered with Cunard's Shine Rewards programme since its launch a year ago. "We're talking to four times as many travel agents as this time last year," he added.
Meanwhile P&O will be hosting a thousand agents onboard new ship Iona in May, with places onboard Ionafest – P&O's celebrity-packed event to launch its newest ship in July – also on offer to agents. "We're focused on getting as many agents onboard as we can," said P&O's director of trade sales Nathaniel Sherborne.
He added that 16,000 agents were now signed up to P&O's Shine Rewards Club, with increasing numbers of travel consultants now using the points they've accrued to use on their own cruise holidays. "We all recognise that experiencing the product can make a real difference," said Sherborne.
Karen Farndell Princess Cruises' sales director said more than a thousand agents would be hosted on Enchanted Princess, which launches in June. The line is also planning a "fully immersive Ocean Medallion experience" for its ship visit programme, with an additional 1,250 agents invited to try out the line's wearable tech in 13 different ports around the UK this year. "We want to get agents to really see what it's like to use Ocean Medallion," she said.
Holland America Line and Seabourn are also "planning events around the country", said director of sales Wendy Lahmich. She added that this year would also see the launch of GoSeabourn – "a new and updated version of our online travel agent centre which will provide agents with more tools".
Meanwhile Carnival Cruise Line will host agents onboard Carnival Legend when it sails to the UK this year with ship visits in Dover, Belfast and Cork. "This is the first time we've done UK ship visits since 2013," said Luke Smith, head of international sales. "We want to get 100 agents across the three days". The line will also host 100 agents on Carnival Radiance in Barcelona in May.