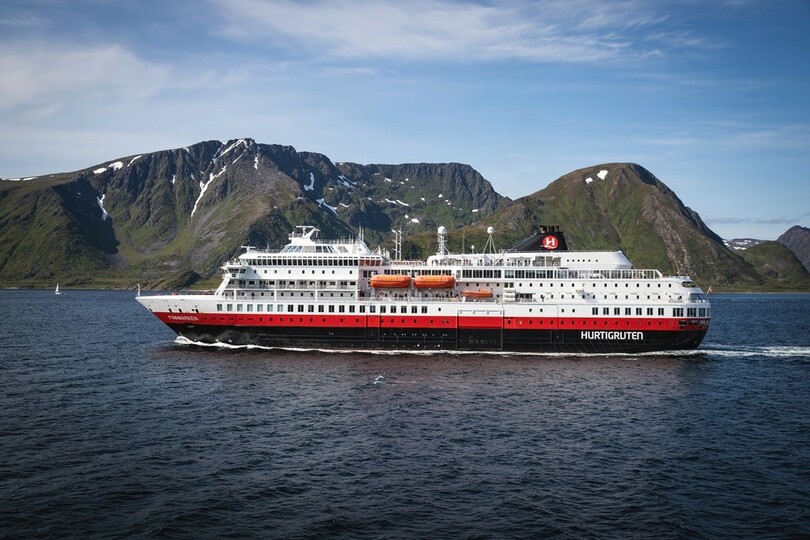 Hurtigruten will operate expedition and coastal cruising divisions
Part of this growth strategy will see the creation of Hurtigruten Expeditions alongside Hurtigruten Norway.   
Hurtigruten Expeditions, which will be led by chief executive Asta Lassesen, will operate a fleet of eight small expedition ships, with new itineraries being launched for 2021 from the UK and Germany, as well as offering a full Alaska season.
The company said it wanted to "consolidate the position as the world's largest expedition cruise line".
While Hurtigruten Norway will consist of seven ships operating the line's traditional coastal trips. A chief executive for this division has yet to be named.
Hurtigruten Group chief executive Daniel Skjeldam said: "2020 is a tough year for everyone in the travel industry. But the set back is only temporary. For second half of 2021 and beyond, we are seeing a strong demand across all markets and all destinations, including the Norwegian coast, the Arctic and Antarctica.

"We have only seen the beginning of what's to come. Hurtigruten see great demand and equally great opportunities in the expedition cruise segment from 2021 and beyond. This is the growth we are preparing for."