Maldives yacht specialist targets UK trade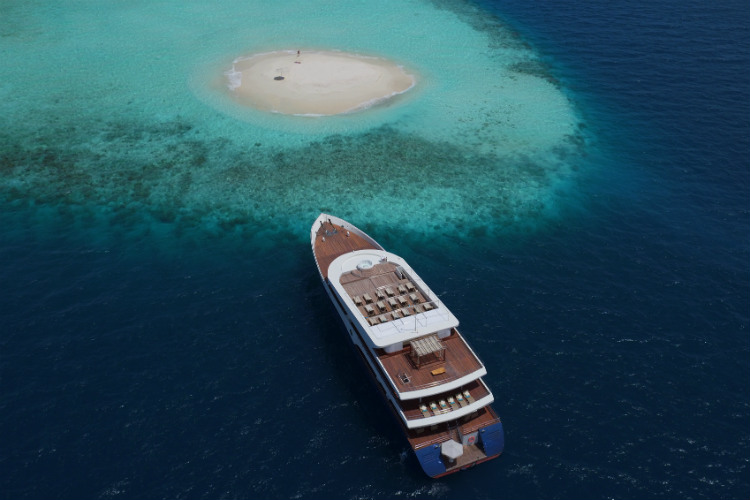 Floating Resort by Scubaspa operates two 50-metre yachts, Ying and Yang, which can each cater for up to 40 guests in 19 suites and aim to offer the "sense of a private yacht experience".
The company offers itineraries around the Maldives that are designed to cater for scuba divers with non-diving partners who are more interested in wellness with both yachts having extensive 300sqm onboard spas.
Scubaspa was launched in 2014 but has so far had a "small figure" of UK bookings.
The yacht operator wants to change that as it sees the UK market having "significant growth potential", especially for active and well-being holidays.
The company has been visiting with UK agents this week following a series of initial meetings in May. Scubaspa plans to work with agents and operators "in the luxury spectrum" as well as specialist dive operators. It confirmed that that it would be paying agents commission.
Scubaspa has a five-star Padi diving rating while both yachts have their own 20-metre dive dhoni boats – 15 to 17 dives are included as "standard" per stay for guests.
"The average stay has been seven nights, however Scubaspa has just launched a range of shorter itineraries which are perfect for twinning with a resort in the Maldives or a destination such as Sri Lanka," said business development manager Barty Olejniczak.
Prices with Scubaspa start at $1990 (approximately £1,530) per person per week, excluding 12% general sales tax (GST). Four-night and seven-night packages are available for those wanting to combine it with a resort stay.