Travelsphere unveils brand repositioning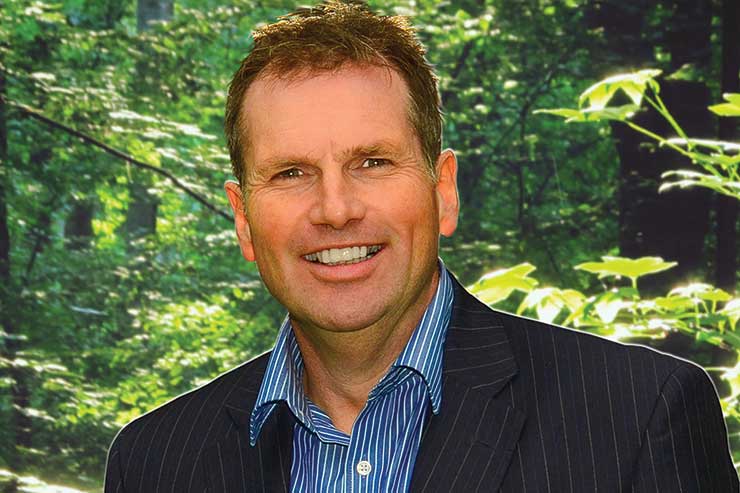 Travelsphere is aiming to double its trade sales over the next 18 months after unveiling a major brand repositioning.

A new logo, strapline, revamped website and brochure design were among changes revealed by the escorted touring specialist to agents and staff this week.

It follows Travelsphere's acquisition by G Adventures (alongside sister brand Just You) in December, in the wake of All Leisure Holidays Group's (ALG) collapse.

Alastair Campbell, who joined as managing director in March, said he believed the overhaul would see the operator become "more prominent than ever" in the eyes of agents and help the firm "regain its prevalent place" in the touring market.

A key change includes the adoption of a new strapline: "Holiday of a lifetime, every time", while a number of customer pledges have also been revealed across all tours in its new Europe & Worldwide brochure, such as the scrapping of credit card fees, guaranteed departures and a Guaranteed Price Match (to refund the difference and give £100 credit if a customer finds an identical tour with a different operator), as well as a Guaranteed Price Promise reimbursing the difference for early bookers if the price of their tour later changes.

Campbell, who has held senior roles at The Travel Corporation brands Contiki Holidays and Busabout Europe during his career, explained to TTG how Travelsphere used agents' views to help craft its new look and feel.

"Those guarantees were areas that we noticed came up a lot when talking to agents and are clearly very important. They're something that we're really committed to as our absolute focus is growing our trade business," he said.
Easy searching
Travelsphere has also developed an indexing system for its new-look brochures – making it easier for agents to search for products – while itinerary durations and regional departures have also been highlighted.

In addition, the brochures feature "more aspirational" imagery, shot in-house for the first time in "a long while".

"We feel that it's up to us to make it as easy as possible for agents to sell the product… it's about saying 'what do you need from us to match the perfect tour to the right customer?'," said Campbell. "A key message from the trade was that we were underselling ourselves."

In addition, Travelsphere has launched nine new tours, including a Galapagos overland island-hopping itinerary and its chartering of G Adventures' vessel, Expedition, for Norwegian sailings – the first time it has featured G Adventures product in a brochure.
Trade 'blitz'
Sales director Colin Wilson said the operator's trade sales were so far 13% up for 2017 year-on-year and up 33% for 2018, with further growth expected to come from an agent "merchandising blitz" starting on October 2, during which the operator will visit 1,000 stores and a supporting trade incentive to win a holiday to Italy.

"It's twice as big as any trade campaign we've run before," Wilson added.

Campbell, Wilson and marketing director Nicole Mason, acknowledged to TTG that the investment supported G Adventures' previously stated intention to grow Travelsphere post-acquisition.

"Bruce [Poon Tip, G Adventures founder] doesn't buy a business and say 'that's great, let's just leave it at that'," said Campbell.

"I think agents have a real confidence in G Adventures and they know how committed it is to the trade: that can only be a good thing."

Campbell reiterated that Travelsphere and Just You would remain committed to Market Harborough and had re-recruited "about a dozen" former staff.

He said he believed that compared to ALG's cruise brands Swan Hellenic and Voyages of Discovery, the expertise and product of the group's touring brands were "seriously undersold".

"[Travelsphere] has so much unrealised potential and now for us it's all about reenergising things and setting a new direction."