Seven still missing in Aqua Amazon explosion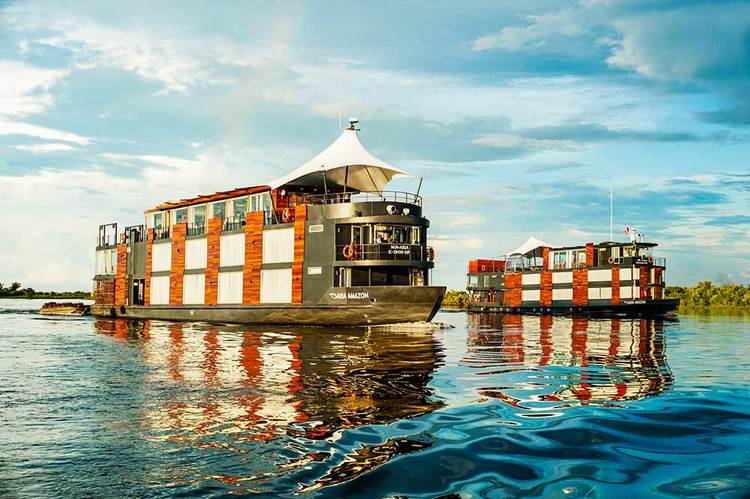 During the regular Saturday refueling and turn-around session for re-stocking of the vessel in Iquitos, an accident occurred that caused an explosion and resulted in the rapid sinking of the ship.

The luxury river cruiser is one of several owned by Aqua Expeditions which also operates on the Mekong in Cambodia and Vietnam.

No passengers were onboard but as many as 20 crew were at the scene and five are still missing, feared dead.

In a statement, Aqua Expeditions founder and chief executive Francesco Galli Zugaro said two external suppliers at the scene are also now thought to be missing.

It was first thought that four crew were unaccounted for, however, this figure rose to five on Sunday night and with the two suppliers, the total now missing stands at seven people.

Eight crew are in hospital recovering; three in intensive care and remaining five are receiving the "necessary medical attention". "We are assuring them the best medical treatment possible," Galli Zugaro said.

He added: "Following the tragic incident involving the Aqua Amazon on Saturday, July 16, all of our efforts at Aqua Expeditions have been focused on finding the members of our crew who were on board at the time of the accident and were reported missing.

"We have been in close contact with their families and have been keeping them fully informed on news of their loved ones during this difficult time. Many of the crew have been with me from 2007 when we started. I considered them dear friends, not just employees."

The source of the fire and explosion is yet to be determined, as preliminary investigations are still underway, but various reasons have been circulating online.

"We are supporting all efforts by the authorities and will continue to do so throughout the process," Galli Zugaro said.

Sister ship Aria Amazon will continue to sail on its usual itinerary with two captains, two cruise directors and a fully trained crew as standard, the company said.

The company said any sales and reservations issues regarding passengers' queries, should be directed to the Lima and Singapore offices.