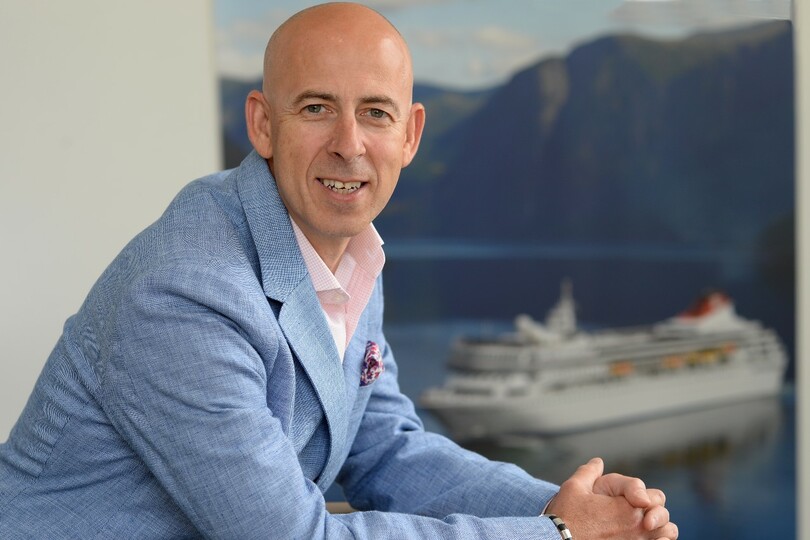 Peter Deer tells TTG why the line has boosted capacity by 30% in the middle of a global pandemic
Increasing your passenger capacity by 30% in the middle of a global pandemic may raise eyebrows, but Peter Deer, managing director of Fred Olsen Cruise Lines, says it's important to look beyond the next couple of years even in these dark days for travel.
Fred Olsen took delivery of the two ships it purchased from Holland America Line last month – which are being renamed Borealis and Bolette – although neither will begin sailing until March and April 2021.
While the new arrivals are replacing two of the line's long-serving ships – Black Watch and Boudicca – with capacity of 1,350-1,400 each, they will give Fred Olsen plenty of extra cabins to sell.
Deer admits they will "have their work cut out" to fill the additional cabins over the next couple of years, but buying the ships was an "opportunity to invest in the brand".
"I firmly believe travel will return to normal at some point, but predicting when is so difficult," he tells TTG. "We felt the best way forward was to invest in capacity. This is an investment for the next 10 years."
RESTART PLANS
Deer says the line's Back in the Water plan will see a "staggered approach" to the resumption of cruising with Bolette and Borealis, alongside existing ship Braemar, due to restart itineraries in spring 2021.
"We wanted to give our customers and the travel trade some certainty of plans," he explains.
But Fred Olsen is also creating some flexibility, with Balmoral possibly set to resume cruises before its three sister ships, depending on what happens with the pandemic.
"Balmoral could start itineraries at the end of year, but it's more likely to go into 2021," says Deer. "There's a strong sense that people want to go back to cruising again."
Deer thinks cruises will restart with "near to home" itineraries around the UK and Europe, but fly-cruises may not get going again until the "back end" of 2021.
Fred Olsen's river cruise programme, already cancelled until the end of 2020, may also take some time to get back on the water.
"We're considering options for next year," explains Deer. "River is not like ex-UK cruises as you have flights and other challenges involved."