Top Greek wedding venue bans Brits after offensive pic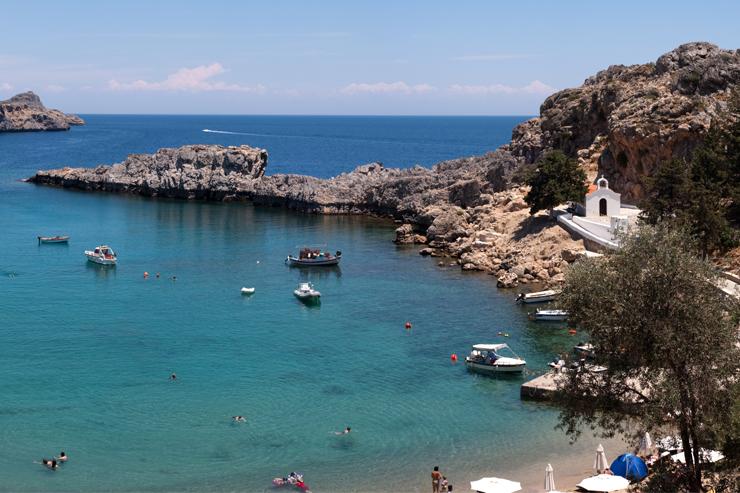 The pair from Birmingham are pictured on MailOnline. The groom has his trousers and pants down and is punching the air as his wife kneels before him in her bridal gown.
The picture, reportedly taken by a member of the family, was posted on Facebook and went viral, prompting the island's leading church figure, Bishop Kyrillos, to halt all foreign weddings at the monastery of St Paul.
The couple said of the photo that they "didn't expect it to be as popular as it was", but Mathilde Robert, managing director of Planet Weddings said repercussions would be felt for a long time.
"The indecent behaviour of one couple may cause the unhappiness of hundreds and dent the wedding market to Rhodes," she said.
"This is tragic. It really is a pity to read so many articles in the UK press that highlight Britons behaving badly. We have never had any issues with the thousands of couples whose weddings we have organised and are gutted by this news."
She said she understood why the church instigated the ban. "We can but pray and hope that dialogue will help the Bishop re-consider but we understand his reaction completely."
She added that the industry could follow the example of football and ban those who behaved badly from travelling.