'Trusted brands' key after EU vote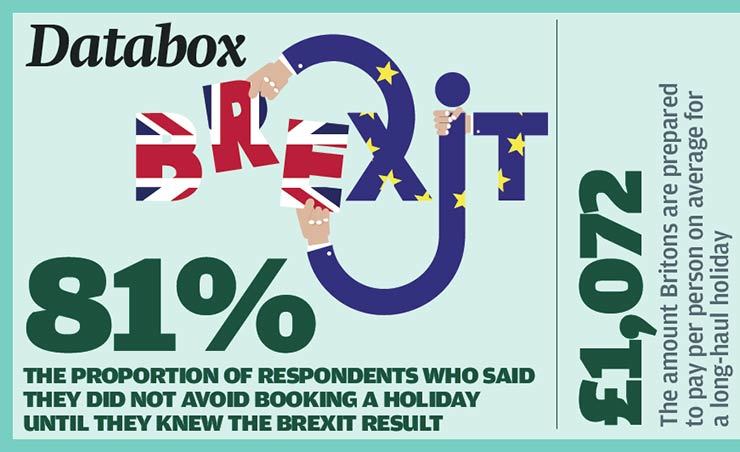 Travelling with a "trusted brand" has become more important to consumers following the vote to leave the EU.

Just under half of the 2,000 UK holidaymakers surveyed by Sandals last month (45.7%) said they would be less concerned about going away post-referendum if they knew that they were travelling with a "well-trusted brand".

Millennials – classed as aged 25-34 – were most likely to think seriously about booking with a trusted brand (48.5%) compared with the 55-plus age group (29.1%).

Despite initial concerns over the demand for holidays after the outcome of the referendum on June 23, 81% of respondents said they did not avoid booking a holiday until they knew the result.

The survey also found that the main worries people had following the vote were money based, with more than a third stating that concerns over exchange rates would make them less likely to travel, and 79% claiming that value for money was a major factor when booking a holiday.

Holidaymakers chose all-inclusive as their preferred board basis (34.7%), with half-board the option they would be least likely to choose were they to book a holiday now (18.4%). Those with children were more likely to book an all-inclusive (44%) over half-board (13.9%).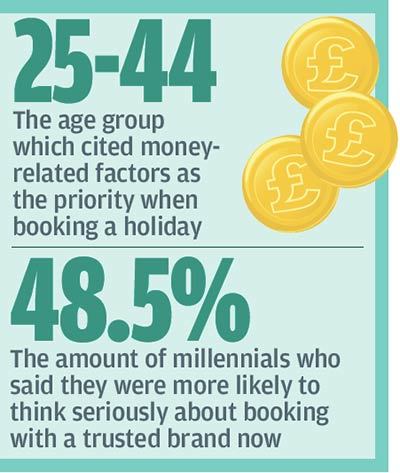 Millennials were more likely than any other age group to book an all-inclusive holiday (38.5%).

A roundtable discussion – also held by Sandals last month – with Advantage Travel Partnership, Travel Club Elite, Brilliant Travel, Co-operative PTA and Dress in Love in attendance, found that customers want their money to go further.

Gillian Ashwood, from Brilliant Travel in Scotland, said: "Couples certainly still want to go on holiday and get married overseas, but they are more cautious on how much they spend and want more for their money."

Last-minute bookings were also cited as being on the rise.

Deana Manser, from Travel Club Elite, said: "I am seeing a lot of customers coming to me asking for holidays for next week, in the peak of summer, which is a struggle."
Spending limits
Sandals' research shows British holidaymakers are prepared to spend on average £1,072pp for a long-haul holiday, with just under a quarter saying they would spend between £1,001 and £2,000pp.

The survey also found that men are prepared to spend on average £64 more than women on a holiday and those with children £70 less.

"Multi-generational holidays are becoming increasingly popular, with grandparents footing the bill for the whole extended family," added John Sullivan, head of commercial at Advantage Travel Partnership.

Britons' "fear" in-destination is largely attributed to terrorism rather than theft – more than 45% worry that the country they are travelling to may become unsafe. The figure was 49% for those with children.

Food quality and variety were deemed much more important to people surveyed aged over 45 (37.4%), whereas location was most important for those aged 55-65 (89.6%). Those aged 25-44 cared less about location, citing money-related factors as their priority.

Europe still comes out on top for people's booking choices for 2016 and 2017 travel (57.3%), however there was an increase in Caribbean (5.2%) and America bookings (16.8%) year-on-year.

Travel agents booking holidays direct with customers have seen similar trends, with many stating that Brexit hadn't impacted their bookings.

Homeworker Michele Martin from Co-operative PTA said: "Brexit had no effect at all on my business."

Agents also reported that long-haul and luxury travel are in demand as much as ever.