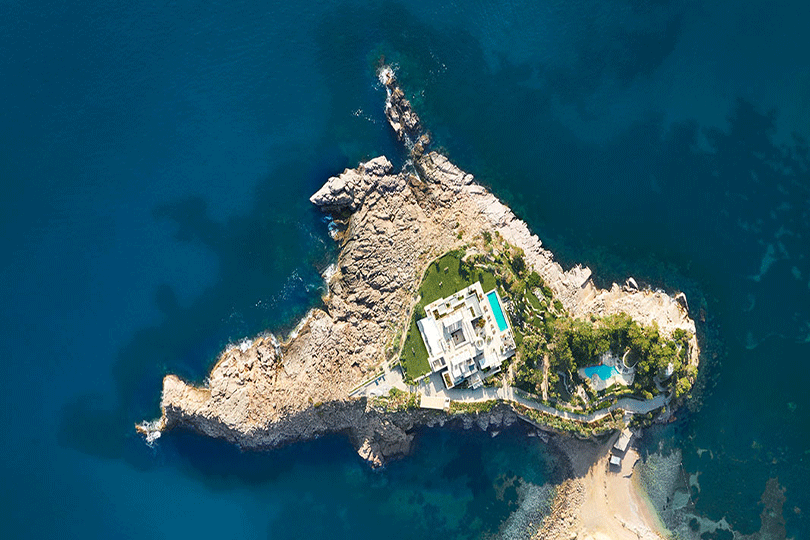 Private islands could now be in even hotter demand
It's one of several options now being offered by the high-end travel company under the umbrella of Space + Time, the company's new collection of ideas that aim to cater for interest and demand in private travel scenarios.
The company says its new service could give people "an opportunity to step back and redefine your working lifestyle", offering to support clients' potential new remote working set up, whether that be a living on a Norwegian fjord, in an open-sided villa in Bali or in the middle of Kenya.
Black Tomato, which is a member of Virtuoso, said it can also "rope in a private tutor for the children or send them out white water rafting" among other activities while parents work in their new setting.
When recommending where people could create a new homeworking set-up for an extended period, Black Tomato's suggestions include Morocco for design-minded workers; Iceland for entrepreneurs; and Ibiza for those more wellness focused in life and work. Private islands in the Indian Ocean and estancias in Patagonia could also be arranged with full set ups, including staff.
The new online content and ideas under Space + Time also includes hotel buyouts and secluded properties for holidays, with private-stay options ranging from villas in Tuscany to islands in Maine.
"What has been clear coming through Covid-19 is that the ability to travel in relative isolation has never been more important – both to allay any uncertainty that people may have about leaving home but also to instil a sense of serenity and calm in the trip itself," said Tom Marchant, co-founder of Black Tomato.
"Finding incredible spots to isolate with family and friends has been an increasingly common request and we expect this to continue."