I'll be Damned: inside Amsterdam's reborn Pulitzer hotel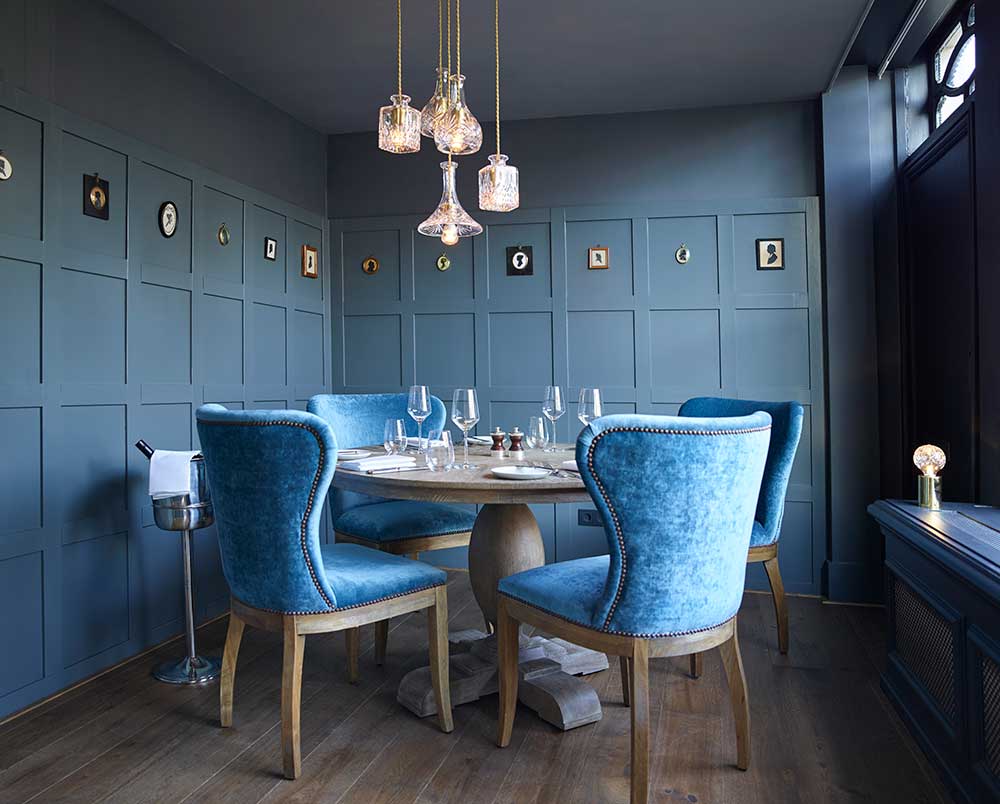 If you've ever wondered why houses in Amsterdam are so narrow, it's because they used to be taxed on frontage, inspiring people to build the tall and skinny houses we still see today and which help give the city its unique charm.

Many have been turned into hotels, and of all the city's places to stay, one of its most unique is The Pulitzer, made up of 25 of those 17th and 18th century "canal houses".

They have been melded together over the course of 45 years to result in 225 characterful and individual guestrooms. But while the way The Pulitzer's buildings were grouped together in such a higgledy fashion was perfectly charming, they're now benefiting greatly from the more cohesive design theme that's resulted from the recent multi-million euro refurbishment.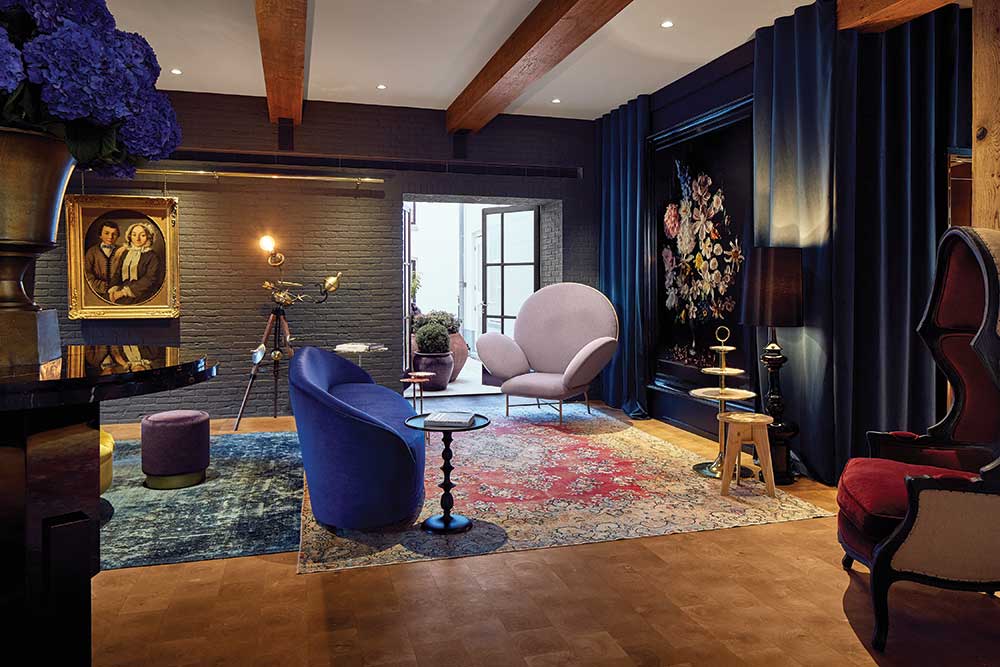 With a glut of new luxury and lifestyle hotels in the city over the last few years (Hoxton, W, Andaz, Waldorf Astoria – you name it), it also made sense to give the hotel its own contemporary and competitive spin.

The lobby (pictured above) is now much lighter yet still references classic Dutch touches, and there is a quirky side room filled with Pulitzer prize-winning books and a table with help-yourself sweets. A flower shop nods of course to Holland's mass export of blooms, and the check-in desks are covered in Delft-style tiles, while a giant still life that could easily be by one of the Dutch masters also commands a key position.

Further in, what was always a bit of a dark crossroads leading to the labyrinth of rooms has been transformed into a new café, Pause at Pulitzer, where the chink of china and chatter indicate it's been a popular move in a space now flooded with light from the gardens.
The gardens have also been given a new lease of life – come the summer, this inner courtyard setting is one of the most popular in the area. Also popular is Jansz, the main restaurant, packed with charm, locals – always a good sign for a hotel's eaterie – and flickering candlelight.

My Burrata was a luscious pillow of joy, while the Dover Sole Meuniere was impeccably served with its little copper pot of buttery naughtiness on the side. Drinks afterwards in the buzzing Pulitzer's Bar gave further proof of the hotel's desirable place in the local social scene.

The cleverclogs behind the redesign is Jacu Strauss, who spent time working as a senior designer at Tom Dixon's Design Research Studio, including helping create the Mondrian London at Sea Containers hotel project, and some people may notice some of his design cues immediately.

But each piece of furniture in the rooms has been designed to reflect what someone may have left behind in that particular building before it joined the hotel, whether that be from the 1600s or the 1960s.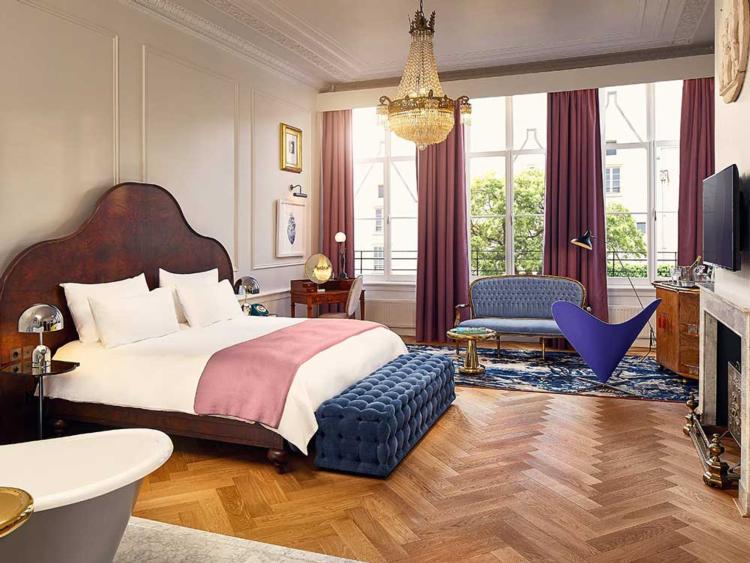 My room had a vintage-looking drinks cabinet (with cocktail mixing accouterments) and vanity area, a bedstead the shape of the building's roof, double windows framed by dusky pink curtains and a porthole from the bathroom into the bedroom; all rooms have a (bright yellow in my case) vintage telephone, wonderfully scented Le Labo amenities - and a bike repair set, a must for this cycle-tastic city.

Some of the best suites are the four Collector's Suites, inspired by characters who could once have lived here – an art devotee, an eccentric book lover, a composer and an antique collector – and elements of each reflect those stories. Better still, each has its own street entrance so it can feel like a home-from-home.

But also consider the Pulitzer Suite, if you want to win brownie points with your clients for a top recommendation, as its wonderful color mixture, high ceilings freestanding bath tub, super-king bed and garden views give it real wow factor.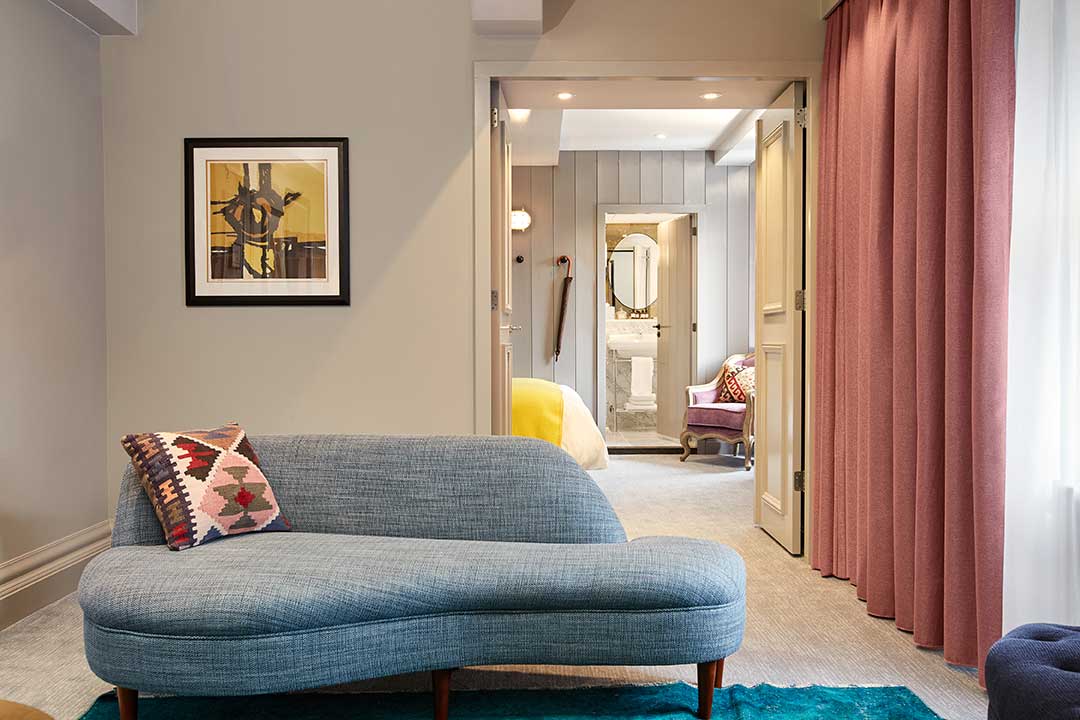 What the hotel will always have of course, no matter its interior design, is the location – sandwiched between the wonderful Prinsengracht and Keizersgracht, with boats mooching sleepily along the canals and the sound of bikes rattling on cobbled streets.

The hotel sits in the Nine Streets area, where many hours and euros can evaporate in its series of charming one-off boutiques, cosy outposts of bigger brands, cafes, bars and restaurants.
Then also within easy reach are the Rijksmuseum, Stedelijk Museum, the Van Gogh Museum and The Anne Frank House, while the hotel can also organise hire of one of its stylishly branded bikes (€16 a day) if clients want to brave the cobbles and go further afield.
• Rooms from £235 a night, pulitzeramsterdam.com