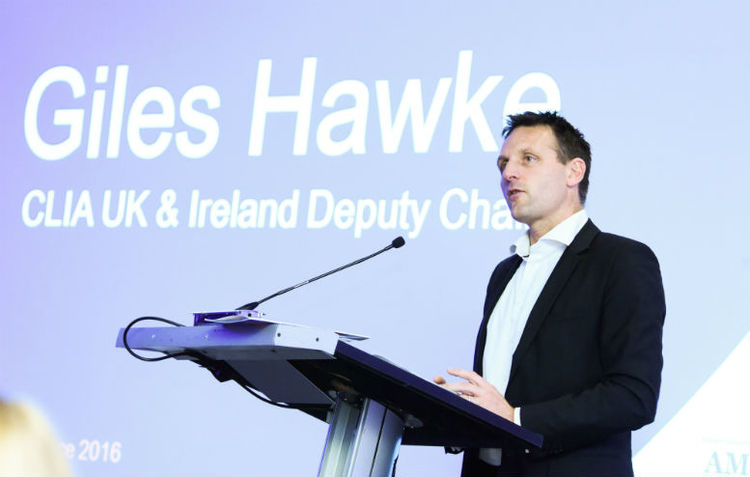 Giles Hawke CLIA_River_Cruise_Conference.jpg
Speaking during the Clia River Cruise Conference in Paris, Hawke said he was "convinced" the uncertainty surrounding the UK's impending exit from the EU had impacted forward trading for 2019.
"When I look at 2019 compared to 2018 we are on par but we wanted to be ahead," he told delegates. "I honestly believe it [Brexit] is dampening demand.
"Overall in the long term, it's probably fine, but in the short term I see Brexit as majorly disruptive."
Speaking later to TTG, Hawke said he did not want to "talk down the industry" but just wanted to be honest, with his comments linked to a number of "horror story" articles in the national press.
"It's the horror stories and scaremongering that's out there which I feel is having an effect.
"Is it likely that after March 29 all flights out of the UK are going to be grounded - no, but if I was a nervous older traveller then I might feel that way and they won't be looking to spend on travel especially when there are headlines talking about stockpiling food."
In agreement with Hawke was Colin Downing, UK managing director of Scenic Group, who described Brexit as "the elephant in the room" that needed to be talked about more with customers.
"I'm not an economist but we do know travel and our sector and I agree with Giles, Brexit is an issue," he said.
In October, Scenic and sister line Emerald Waterways, released a "Brexit assurance" not to raise prices post-March 2019 (when the UK officially leaves the EU) regardless of any economic impact the companies may face.
Downing said the lines had also released a white paper with research from river cruise customers as to their concerns about travelling post-Brexit, with the validity of medical cover, excessive queues at border control and a decrease in the value of sterling some of the biggest worries.
He urged the river cruise sector to do the same and speak to customers about their uncertainties, explaining: "as soon as you get rid of that elephant people feel much more confident."