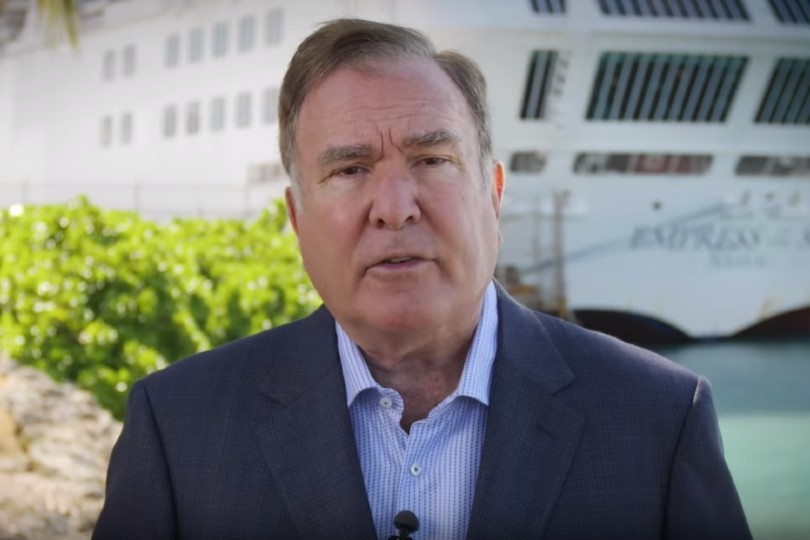 Richard Fain: "These are extraordinary times"
The cruise giant said it was "pursuing additional actions" to improve its liquidity by reducing capital expenditures, operating expenses and taking other actions to improve liquidity by at least a further $1.7 billion this year.
The company is also planning reductions to the 2021 capital expenditures and operating expenses.
Last month RCCL joined rival Carnival Corporation warning the spread of coronavirus could "materially impact" its overall financial performance for the year, while earlier this month, RCCL's Royal Caribbean International, Celebrity Cruises, Azamara and Silversea brands introduced new cancellation policies to allow guests to cancel their bookings just two days before departure.
On Saturday, the US state department issued advice to Americans, "particularly travellers with underlying health conditions", to avoid taking cruises and a roundtable discussion on how to tackle the coronavirus situation was held between US vice-president Mike Pence, senior White House officials and cruise industry leaders.
"Given the recent government actions and the heightened impact and uncertainty of changes in the magnitude, duration and geographic reach of Covid-19, the company is withdrawing its first quarter and full-year 2020 guidance," RCCL said.
Chairman and chief executive Richard Fain added: "These are extraordinary times, and we are taking these steps to manage the company prudently and conservatively. I am proud of the work our teams are doing to address this unprecedented situation."