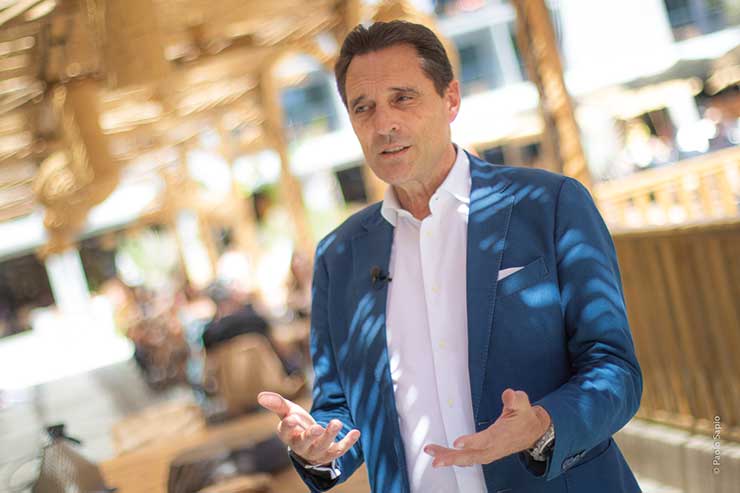 Peter Fankhauser will give evidence on Tuesday
Former Cook chairman Frank Meysman and chief financial officer Sten Daugaard will also be quizzed by the government's business, energy and industrial strategy committee on Tuesday (15 October), along with the former chair of Cook's audit committee Martine Verluyten and former chair of its remuneration committee Warren Tucker.

The committee will also hear from Cook's auditors PwC and EY on 22 October, the Financial Reporting Council and Insolvency Service and former Cook chief financial officer Bill Scott.

Former Cook chief executives Harriet Green and Manny Fontenla-Novoa are also due to appear at a later date. Manuel Cortes, general secretary of the TSSA union which represented Cook's retail staff, will also give evidence.

The inquiry, convened by the Department for Business, Energy and Industrial Strategy, will focus on issues around stewardship of the company, executive remuneration, accounting practices and the role of its auditors.

Tuesday's session will focus on the plan to rescue Cook, corporate governance and the role of Cook's board, the debt taken on by the company, accounting practices, and the setting of chief executive pay.