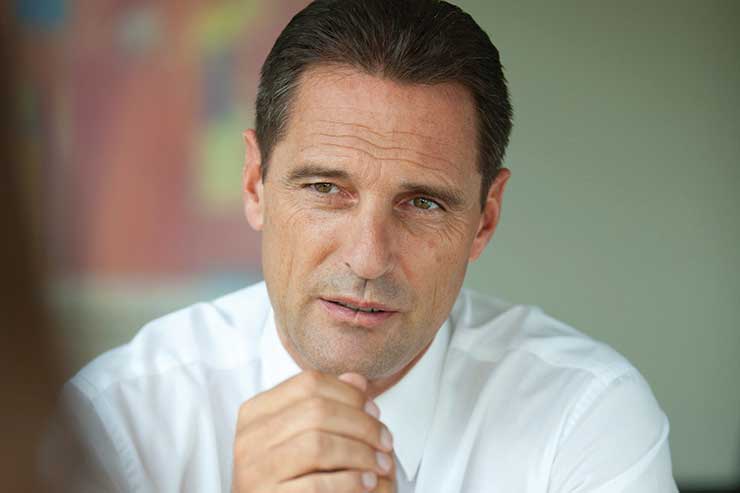 Fankhauser said the last contact he had with a government minister was on 9 September
Addressing a hearing of the government's business, energy and industrial strategy committee, Fankhauser said negotiations were channelled almost exclusively through Department for Transport officials rather than ministers.

This was despite Britain's oldest travel firm seeking from government a £200 million "backstop" to secure a £900 million rescue deal led by largest shareholder Chinese travel firm Fosun.

Fankhauser said Cook held more than 100 meetings with "higher officials" across various government departments and bodies in the 12 months leading up to Cook's collapse.

However, the business's last contact with transport secretary Grant Shapps, Fankhauser told the committee, was on the evening of 9 September, before follow-up meetings with high officials from the Department for Transport on 16-17 September.

Fankhauser said the business was "heavily advised" to treat the DfT as the single point of contact. "They didn't want us going in different directions. We took that seriously," he said.

Cook chief executive Fankhauser said at the same time, he was conducting parallel discussions with ministers in Spain, Bulgaria, Turkey, Germany and Greece.

Committee chair Rachel Reeves remarked pointedly it was at the very least unusual a British company – the country's oldest travel firm – had contact with several government ministers in the lead up to its collapse, "none of them British".

Cook chairman Frank Meysman said the business was told what the appropriate channels were and that they went up to a "high level" but stressed he did not have any contact with ministers in the UK.

Fankhauser added "it was on the minister's table and in Number 10". "We would have liked a meeting on Monday [23 September] to go through different compromises. It didn't happen," he said.