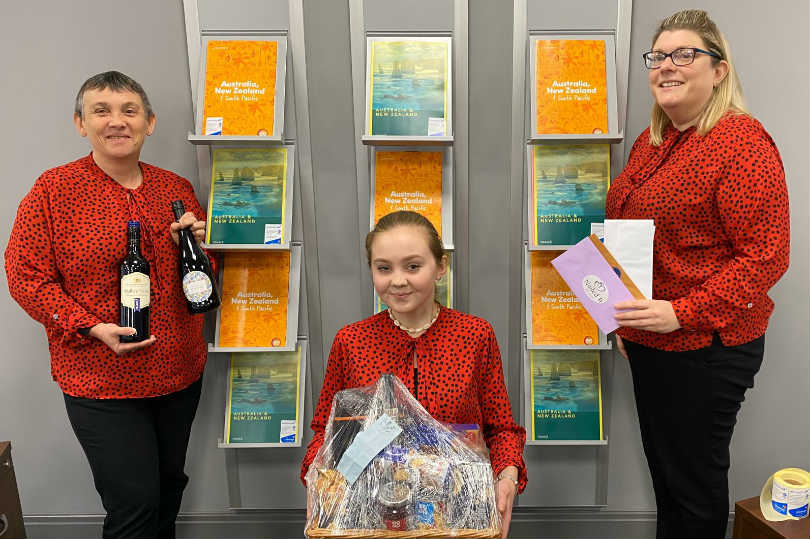 Yorkshire agency Destination has raised money for Australia through a raffle
One agency, Destination, in the Yorkshire village of Silsden, near Keighley, has raised £655 from a raffle, while Hertfordshire-based Orbital Travel has also collected £1,000 so far.
Shevaun Joy and Lisa Manditsch, who are both directors at Destination, decided to start fundraising because the agency sells a significant amount of holidays to Australia.
"Many of our clients also have families in Australia, so we decided to have a raffle with lots of local businesses donating prizes," Joy told TTG.
"We had so many people come into the shop to buy tickets, it was really buzzing. We raised £655, which is really great for a small village."
The money raised by the agency will be split between New South Wales Rural Fire Service and Port Macquarie Koala Hospital in New South Wales.
Joy added they were thinking about organising further fundraising events for the Australian bushfire crisis in February including a possible coffee morning and Australian showcase featuring specialists to the destination.
"Bookings to Australia have been affected – we had enquiries that were ongoing when this happened," said Joy. "Clients have not confirmed yet and are waiting to see. There are lots of areas that are not affected – the cities are doing fine."
Orbital Travel, in Buntingford, Hertfordshire, is raising money for two charities based on South Australia's Kangaroo Island – Hanson Bay Koala Sanctuary and the Mayor's Bushfire Appeal Fund.

Jenny Page, senior sales executive at Orbital, said: "We are focusing on Kangaroo Island as they get 60% of their income through tourism. We want to encourage people to keep going there and promote the destination.

"We have launched Australia as a new destination – we don't want people to stop travelling. It's a big country and there are lots of places to go."
Orbital is also organising a raffle with prizes donated by local businesses, which will take place at a coffee morning on 24 February. The agency has also set up a Go Fund Me page and plans an Australia-themed quiz night as well.