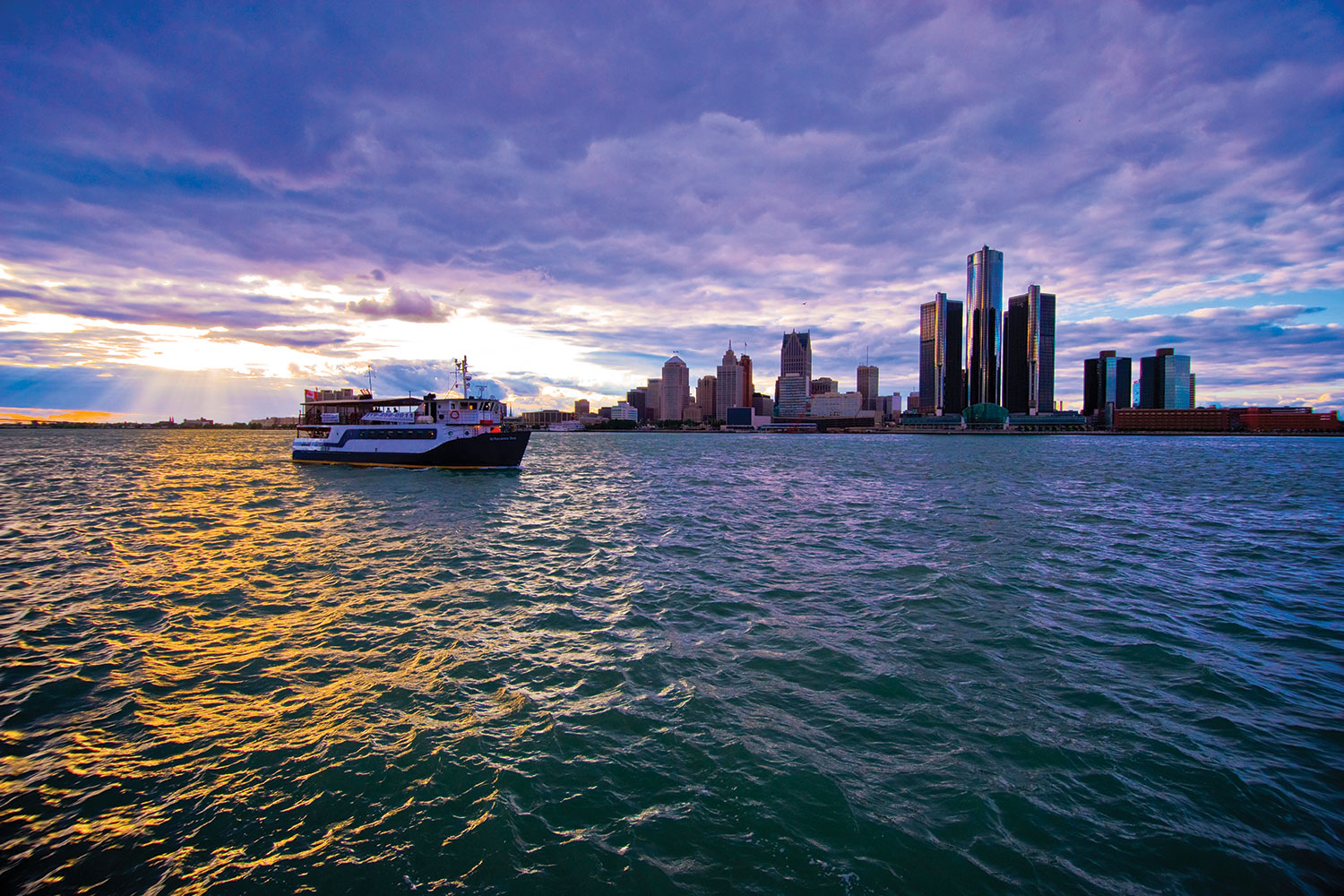 _VJP5936_DaytimeSkyline_Vito_Palmisano.jpg
The street appears broken. A burnt-out shell of a car robbed of its wheels sits in a patch of overgrown grass. Alongside sits a house, unloved for years. Where glass windows once were, there are only black squares, and a lone curtain billows outwards in the breeze. We prop our bikes up, and gaze down the road, where identical houses echo the same sense of disrepair and neglect. They are separated by empty plots of land, where houses have been torn down and grass has grown over their foundations.
Looking down this road, I can see why Sir Richard Branson, founder of Virgin Atlantic, originally expected a new direct route from London to Delta hub Detroit to merely serve as a point of transit for those wanting to reach other parts of the US.
I'll admit too, that my first thoughts about visiting Detroit were less about seeing the city. Reports suggested it was a tired and often dangerous place to visit. Truth be told, I was more interested in tracking down my favourite celebrity (and first true love) Eminem, who grew up in Detroit's famous "8 Mile" area, and still lives in the suburbs of the city.
After just two nights in the Motor City, however, Branson changed his mind about Detroit. And within two days, I have also fallen in love with the city.